BbWorld Pre-Conference Workshops
Registration for these workshops is now closed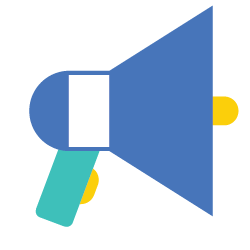 What's next?
Bbworld 2020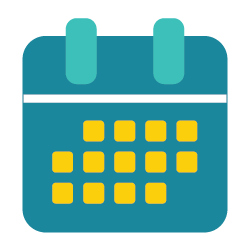 Mission Possible: Taking Your Courses into the Future
Want to supercharge your BbWorld experience? We're excited to offer three, 3-hour workshops that will dig deeper into best practices in course design and how to incorporate new technologies to engage learners even more.
Tune in for one, two or all three of the workshops! Read on for additional information on the workshops.
Workshops
Friday, July 10
10:30 am – 1:30 pm ET
Exemplary Course Design in the Ultra Experience
Presenter(s):
Lisa Clark, Senior Client Experience Manager, Blackboard
Carey Smouse, Account Executive, Blackboard
David Childress, Professor, Computer & Information Techonlogy, Ashland Community and Technical College
This workshop will cover best practices for creating an exemplary course, with specific focus to doing so using the Blackboard Learn Ultra course experience. The Exemplary Course Program Rubric will be used as the main reference point for exemplary practices in Course Design, Interaction and Collaboration, Assessment, and Learner Support. Participants will leave with tips and tricks to build a new course or update an existing one based on established quality standards. (Note: While we'll demonstrate using Blackboard Learn Ultra, this session is also appropriate for those using the Original course experience.)
Friday, July 17
10:30 am – 1:30 pm ET
Design Thinking and the Future of Ed Tech (Session Full, Registration Closed)
Presenter(s):
Vio Luminosu, Senior Director, Product Design, Blackboard
Kelsey Emerson, Manager, Product Design, Blackboard
Trip Carroll, Senior Designer, Blackboard puter & Information Techonlogy, Ashland Community and Technical College
Both an ideology and a process, Design Thinking is a human-centered approach to problem-solving that can lead to innovative ideas and solutions. As the landscape of education continues to evolve – from connected classrooms to data-driven decision making to immersive content (VR/AR) and other trends – it is imperative that education experts are involved in defining the tools that will meet the needs to tomorrow's students and educators. Join other education experts to experience a design thinking workshop to generate and iterate on ideas for the future of education technology with the Blackboard User Experience & Design Team.
Monday, July 20
10:30 am – 1:30 pm ET
Collaborative Activity Design in Online Learning (Session Full, Registration Closed)
Presenter(s):
Cynthia Crenshaw , Senior Education Consultant, Blackboard
The advantages of collaborative learning have been recognized by researchers and educators for many years now. However, designing effective collaborative activities is a challenge for many practitioners, particularly in blended and online learning environments. In this workshop, we will work on best practices of collaborative activities design and how to make the most of Learn Ultra and Collaborate to conduct them.
Don't miss out on BbWorld 2020
Join us on July 21 & 22, 2020 for a not-to-be-missed edtech conference. Bbworld 2020 will focus on how educators and administrators plan to adjust the "new normal" of remote learning because of COVID-19. Don't miss your chance to connect virtually with education leaders, instructors and techies from all over the world and learn best practices on this out-of-this-world topic.
Register today and let your inspiration generate ideas on new models of teaching & learning, accessibility & inclusivity, and student engagement.