About the Webinar Series
Join us as we discuss key characteristics of high-quality courses within the framework of Course Design, Interaction and Collaboration, Assessment, and Learner Support! Together we will review the updated Exemplary Course Program Rubric and demonstrate a sample review of selected standards within each rubric category. Our goal is for you to walk away feeling confident in your ability to self-assess your own course. We also invite you to sign up to serve as a peer-reviewer of courses submitted to the Exemplary Course Program. 
ECP Workshop Dates: 
Week 1: Tuesday, February 11, 11:00 am–12:00 pm EST Course Design
Week 2: Tuesday, February 18, 11:00 am–12:00 pm EST Interaction and Collaboration
Week 3: Tuesday, February 25, 11:00 am–12:00 pm EST Assessment Design
Week 4: Tuesday, March 3, 11:00 am–12:00 pm EST Learner Support
About the Program
The Exemplary Course Program began in 2000 with the goal of identifying and disseminating best practices for designing high quality courses.
The Exemplary Course Program Rubric is offered under a Creative Commons license, and we encourage you to reuse it as part of your own discussions on quality course design.
Blackboard Learn and Open LMS clients can submit their courses any time on or before April 1, 2020 for review, and there is no charge for participation. Submission windows will re-open August 1, 2020.
Speakers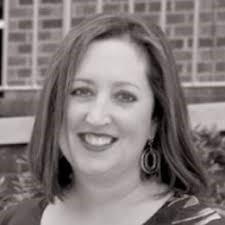 Carey Smouse
Account Executive
Blackboard

Partners with higher education institutions, faculty, and staff to promote the successful adoption of educational technology and has been at Blackboard nearly 5 years. Prior to her tenure at Blackboard, Carey spent approximately 6 years as an Instructional Designer at a Blackboard client institution working with faculty to design, develop, implement, and evaluate online and hybrid courses and programs, as well as to administer and support Blackboard Learn and Collaborate. Carey's other professional experience includes corporate training, service excellence, and human resources positions in the healthcare, insurance, and banking industries.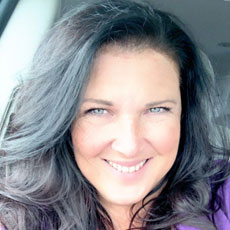 Lisa Clark
Senior Client Manager
Blackboard

Supports faculty and administrative staff in higher education to promote the successful adoption of educational technology and implementation of distance education initiatives. Lisa's diverse and extensive professional career spans over 20 years within higher education. She served as a faculty member and program director of Visual Communication Technology at Bowling Green State University for over a decade and also as a course developer and media producer for Laureate Education where she worked with both national and international universities to develop robust online curriculum and interactive media content. Most recently, she served as the Senior Director of Instructional Technology at the Community College of Baltimore County where she oversaw successful distance education initiatives, such as the adoption of a mandatory presence in Blackboard Learn for all faculty and the development of a Master Online Course initiative.

In her role as a Senior Client Manager for Global Strategic Accounts for Blackboard, Lisa supports the successful planning and adoption of Blackboard Learn and implementation of distance education initiatives utilizing the Blackboard suite of tools for online learning across the globe. In addition, she has been actively involved in the Blackboard Exemplary Course Program where she currently serves as a peer reviewer and conference presenter.  Lisa is currently a doctoral candidate (ABD), pursuing her PhD in Educational Technology where her research includes improving student success rates, faculty preparedness for teaching online and improving student engagement and quality of content in the online course environment. Lisa is a published researcher and regular presenter at professional conferences on distance learning.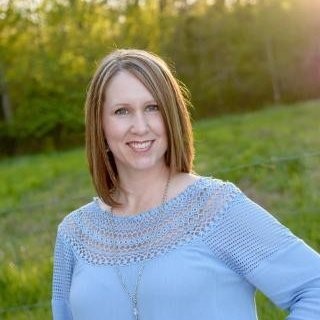 Dr. Misty Cobb
Ultra and Education Expert
Blackboard

Dr. Misty Cobb is viewed as an Ultra and education expert at Blackboard. Misty's day-to-day focus is on Ultra-related client programs, including the Ultra Pilot Program, Ultra Cohort, and Ultra Office Hours. Misty supports clients on strategy for piloting and adopting Ultra. In her previous 7 years at Blackboard, Misty has held various roles in solution engineering in North American Higher Education and K-12, product management, and client success. Misty has 18 years of experience in classroom instruction and administration in K-12 and higher education. Outside of work, Misty enjoys the outdoors, studying Spanish, practicing barre, interior decorating and reading. She resides in Alabama with her husband and three children (10, 6, and 6).