Instructor Webinar Series
Ongoing free webinars to help with getting the most out of teaching with Blackboard Learn


On-Demand Webinars
Looking for a Blackboard Learn Original Session? On-Demand Webinars are now available!
---
Live Webinars
Register today for a Live Webinar! Click on a topic below to learn more:
Who are these webinars for?
This webinar series is designed for Instructors who are getting started with teaching using Blackboard Learn, and are looking to get the most out of using the tools for digital teaching.
About the webinar series
The journey to digital teaching is a process, and we want to ensure you have the tools you need to be successful for both you and your students.
Whether you are brand new to teaching online or looking to make some improvements to what you have started, we designed a set of Live webinars from basic topics to advanced in Learn Ultra and On-Demand webinars in Learn Original. These are sessions to help give you the tools you need to succeed. These webinars are presented by Blackboard Academy.
All webinars will be recorded and emailed to you after the session. Even if you can't attend live, please register so you can receive the recording.
Speakers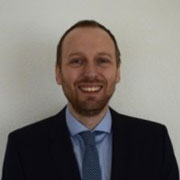 My name is Dennis Nevels, and I am a Client Experience Manager at Blackboard for the region Northern Europe and Africa. Prior to joining Blackboard, I have worked over a decade in higher education as a lecturer and product owner in software development.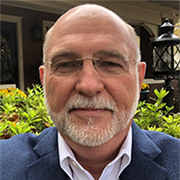 Mark Burris joined 6 years ago as a Blackboard Client Experience Manager to help clients transition to SaaS and UBN, explore Learn Ultra courses, and expand faculty online learning awareness. Before that, Mark held faculty support leadership roles at colleges and universities for 14 years and taught fully online courses for 17 years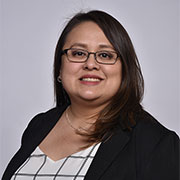 Rita Vela has over fifteen years of experience in the e-learning industry.  With a Master of Education in Instructional Technology, she has extensive experience with the design, development, implementation, and evaluation of online, hybrid and web-augmented courses in a community college and higher education setting. She currently serves as a Client Experience Manager for Blackboard where she applies her skills and experience to ensure the success of institutions she works with by aiding in the adoption of products and services.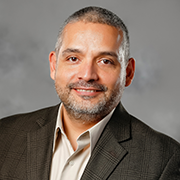 Edgar Gonzalez has over seventeen years of experience in the development and implementation of online education fulfilling different roles that ranged from LMS Administrator to Director of Online Education. These roles and experience have given Edgar the opportunity to become a passionate sponsor of educational technology to improve teaching and learning in higher education. As an advocate of quality and academic rigor, Edgar's expertise and experience focus on improving the client experience while empowering institutions to meet their goals around student success and faculty development.