Teaching & Learning Forum India
Rapid Deployment and Effective Usage of Learning Technologies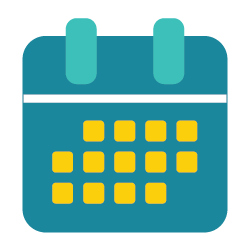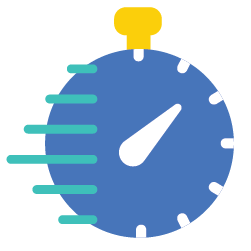 About the event
[Registration is now CLOSED]

If you have registered, please refer to your email for login details. If your email is missing, please contact us immediately at Asia@blackboard.com.
Today we stand at a pivotal moment in education as we as a community collectively grapple with the best and quickest path forward to ensure that learners continue to have access to a robust, quality education. Now more than ever, it's important for us to come together to share, to learn from one another, and to leverage technology and make swift, well-informed decisions.
Join us at our first virtual Blackboard Teaching & Learning Forum India (TLF India) as we discuss how you can advance your teaching to ensure student engagement and success in a digital environment, quickly and effectively. Hear best practices on how you can enhance the way you approach online teaching with creative sessions and get the most of your LMS with third-party integrations.

What to expect
Inspiring presentations from well-esteemed institutions and speakers
One main track and two breakout tracks consisting of sessions tailored to the themes of "Mastering Online Activities" and "Getting More Out of the LMS"
Knowledge sharing via discussion boards
Networking and Q&A opportunities during live presentations

Where will this event be held?
TLF India 2020 will be held virtually on Blackboard Learn and Blackboard Collaborate. Click on "Register" and fill up your details to register for the event. Upon registration, you will be enrolled in a Blackboard Learn Course. Instructions on login and access to live presentations will be provided closer to the event date.


Who is this event for?
This virtual event is designed for professors/lecturers, system administrators, e-learning managers, heads of teaching and learning, course designers and anyone involved in the teaching & learning journey at their higher education institution.
Agenda
Timings are in IST (India Standard Time).
Agenda is subject to change.
Welcome to TLF India: Advancing Learning Together with You
Presenter: Philip Murray, Regional Vice President, Asia, Blackboard
Join us in this kick-off session as we present what "advancing learning" means for us, our clients, and the education community. As a leading EdTech company serving higher education, business and government clients around the world, we connect a deep understanding of education with the power of technology to continuously push the boundaries of learning. Our mission is to advance learning together with the world's education community, so that all learners, educators and institutions can realize their goals today and prepare for tomorrow.
Digitization of Indian Education System
Dr. Monika Hanspal, Dean of Academic Affairs, GNA University
Join Dr. Monika as she discusses the importance of digital platforms in today's world of 4G/5G where everyone is either on their phone, tablet or laptop. When the world went into an unprecedented and unexpected circumstance, what were the options available to education - one of the most important sectors of any economy? Find out how GNA University has handled this big change with the help of education technology vendors such as Blackboard.
Track 1: Mastering Online Activities
Track 2: Getting More Out of Your LMS
1a: Transitioning from Remote Teaching to Hybrid Teaching in the Post-Pandemic
Presenter: Aaron Wang, Client Experience Manager, Blackboard
Hybrid teaching has been widely practiced around the globe for over ten years, and numerous studies have been done on its effectiveness. The results are pretty clear: not only do students tend to prefer it as their format of choice, but the learning outcomes and academic achievements are stronger as compared to either face-to-face or remote teaching alone. Through remote teaching these past months, teachers have gained rich experience in online delivery, grasped technical and digital skills, and updated their instruction repository. This is the perfect opportunity for teachers to be prepared to transition to hybrid teaching when schools re-open and enjoy this new way of teaching. This session will share the what, why, how and best practices in hybrid teaching.
2a: How to Accelerate Digital Adoption for your LMS
Presenter: Adam Klecheski, Account Executive, EesySoft
A new LMS provides the opportunity to re-invent the delivery of your digital education and further connect with your users. In this presentation, we will cover how institutions using EesySoft have been able to get their LMS up and running quickly and maximize adoption while keeping users informed and happy. Join us as we take a look at specific use cases from EesySoft partner institutions to see how you can get even higher adoption of your LMS.
1b: 3 Ways Anyone Can Run Labs Online using Blackboard Collaborate Ultra
Presenter: Richard Stals, Solutions Engineer, Blackboard
Join Richard as he dives into how you can use Blackboard Collaborate Ultra to run your Lab sessions online without having to be a computer genius. He will demonstrate three ways that you can get your own Lab sessions online easily and quickly with the tools you already have.
2b: Improving Student Engagement with More Accessible Course Content
Presenter: Ethan Dengate, Solutions Engineer, Blackboard
1c: Assessment and Grading - The Ultra View
Presenter: Nick Benwell, Solutions Engineer, Blackboard
In this session, learn how you can use assessment and feedback tools in Blackboard Learn with the Ultra interface, for streamlined and efficient grading.
2c: Getting Your University Online Quickly and Successfully
Presenter: Aaron Wang, Global Client Experience, Blackboard
At the onset of the COVID-19 outbreak, the world went into lockdown. Schools and universities emptied, and learning was put on hold – with some parts of the world only just now reopening to students. As we come to terms with this new landscape it's clear institutions that have been flexible and open to new technology are now leading the pack, which is why embracing online teaching and learning is so important. Join us for this first session as we discuss the steps we will take together with you to help you move to an online environment in 30 days.
Managing and Organizing Your Digital Learning Environment Effectively
Presenter: Ravindra Yatagiri, Vice President for I.T and eLearning, University of Petroleum and Energy Studies
In 2003, the University of Petroleum and Energy Studies (UPES) was established in Dehradun, India to provide industry-focused and highly specialized courses essential to the success of high-growth areas. Today, with over 150 specialized programs, it stands apart as an institution of innovation, looking towards the future of energy. Earlier this year, when the country went into lockdown, UPES brought its entire institution online in a week. This was made possible with good training programs and effective management of their I.T infrastructure. Join this presentation to find out how Ravindra and his team manages and organises UPES' digital learning environment to ensure an optimal experience for all teachers and students.
Closing Note
Presenter: Sajith Parambil, Founder and Director, Apedgi Technologies
Keynote Speakers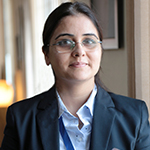 Dr. Monika Hanspal
Dean of Academic Affairs
GNA University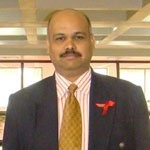 Mr. Ravindra Yatagiri
Vice President for I.T and eLearning
University of Petroleum and Energy Studies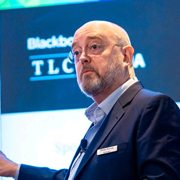 Mr. Philip Murray
Regional Vice President, Asia
Blackboard