When was the last time you looked at Learn Ultra?
It's time to take another look.
Learn Ultra is here
---
You spoke. We listened.
The Ultra experience for Learn delivers a simpler, more powerful teaching and learning experience. Redesigned with a modern, intuitive, fully responsive interface, Learn Ultra engages students and eases the burden on educators. It's never been easier to teach. And learn.
Try it out for yourself.
Take advantage of our new, intuitive, and personalised user interface – the Ultra experience – designed to make it easier than ever to teach and learn online, from any device.
Learn Ultra provides several options for how your institution can roll out change at a pace that makes sense for you, and minimises risk to your operations. Enabling Ultra actually has a series of specific, manageable steps that make the process easier for your staff, faculty, and students. We also offer helpful change management programs and resources to help you along the way.
Why Ultra?
---
Save time
Efficiently engage students, get the information you need, and manage courses with fewer clicks.
Teach on the go
Easily accomplish all your activities from your tablet or smartphone with our responsive interface and mobile apps.
Drive success
Continuously drive improvement with embedded insights into accessibility, learner engagement, and academic performance.
Deliver a connected experience
Deliver a more engaging and powerful teaching and learning experience with Blackboard's next-generation digital learning environment that goes beyond the traditional LMS.
Ultra Videos
---
Hear from our clients and Blackboard team - "What gets you excited about Learn Ultra?"
Events
---
Recent Events:
Ultra Roadshow ANZ | 15 - 19 October, 2018
Thank you for joining us at our roadshow events in Auckland, Sydney, Brisbane, Melbourne & Perth. Below you can find resources from the event.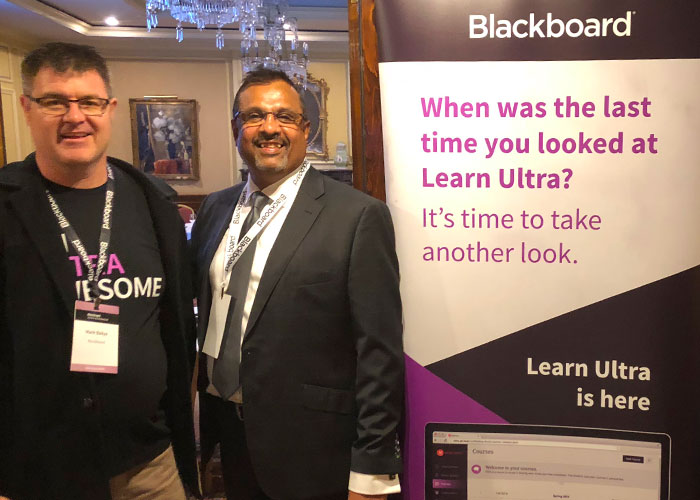 Unleashing the Power of Blackboard Learn Ultra at Your Institution
Blackboard Learn Ultra provides students with an engaging & inclusive learning experience to support their learning journey. Educators can simply and efficiently curate rich learning experiences that are underpinned with data & insight on the success of their students.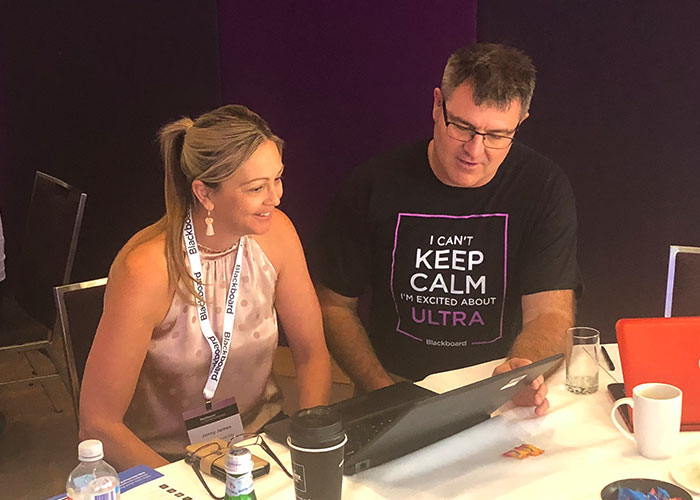 Teaching & Learning Best Practices in the Ultra Experience
We want to inspire you and showcase how Ultra can be used to tune their courses and provide learners with a quality, engaging & powerful learning experience. This presentation will demonstrate the benefits and effectiveness of Ultra from an educator experience, and the learner experience.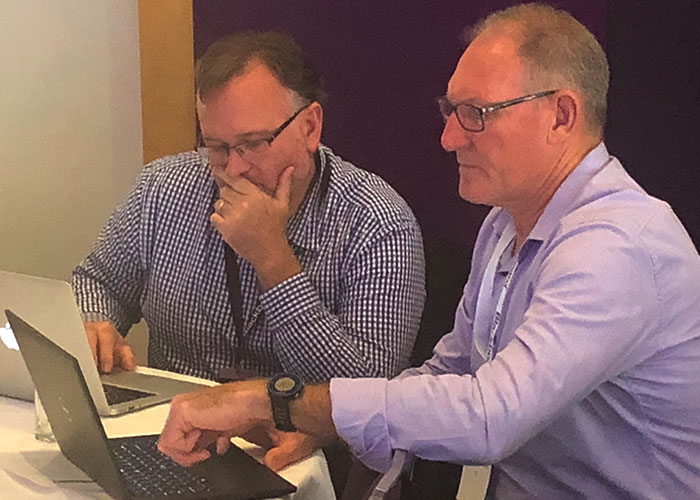 Path to Learn SaaS
Learn how to say goodbye to big upgrade projects and downtime, be more agile and deliver capability to your teachers more quickly.

This presentation will explore what it takes to transition to Learn SaaS, how to ensure a smooth move, life with continuous delivery and future expectations of SaaS.