Learn Ultra Course Planning Webinar for Administrators
Join us to start planning your roll-out of the Ultra Courses
About the webinar
Learn Ultra is a simple, modern experience for courses that works seamlessly across devices and brings the latest features for fostering engagement and understanding learner progress to your Blackboard Learn environment. As with any end-user-facing change, there are some steps that administrators can take that will facilitate an easy transition, and ensure instructors and learners are able to get the most out of their new course experience.
This 90-minute virtual webinar is designed to support you as you define and execute a plan to adopt Ultra courses. It provides valuable information and resources to ensure a smooth and easy transition, and to effectively communicate the changes to your end-users.
Who is this webinar for?
IT Professionals, System Administrators, and Instructional/Academic Technologists already using Base Navigation and planning to enable Ultra courses.
If you are new to SaaS and have not yet adopted Base Navigation, or if you are seeking an overview of Learn Ultra Course functionality, it is recommended that you attend the Exploring Learn Ultra Program prior to registering for this more tactical, planning-oriented webinar.
Webinar topics
Discuss common paths and related processes for Ultra Course adoption.
Explore what you should consider when adopting Ultra Courses.
Gather useful links to documentation on key settings and tools.
Review options for modern integration approaches, including REST API and LTI.
Learn more about resources you can leverage to effectively communicate the changes to your end-users.
Speakers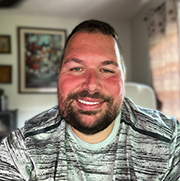 Hans Uebelhoer
Technical Client Experience Manager, Blackboard (now part of Anthology)
Hans joined Blackboard in 2009 and over his tenure has served in a variety of technical roles within Support, Managed Hosting, and Service Delivery, and now in Client Experience. He has been repeatedly recognized for his dedication to clients, including having received the Blackboard Chairman's Award (for which nominations are made exclusively by our clients). He lives with his spouse, 2 children, and a dog near Rochester NY, and enjoys traveling with his family, as well as building, flying, and driving racing drones and remote-control vehicles.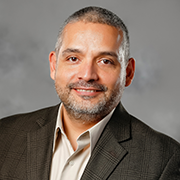 Edgar Gonzalez
Senior Client Experience Manager, Blackboard (now part of Anthology)
Edgar has over 17 years of experience in the development and implementation of online education fulfilling different roles that ranged from LMS Administrator to Director of Online Education. This experience has given Edgar the opportunity to become a passionate sponsor of educational technology to improve teaching and learning in higher education. As Senior Client Experience Manager with Blackboard, Edgar is focused on improving the client experience while empowering institutions to meet their goals around student success and faculty development.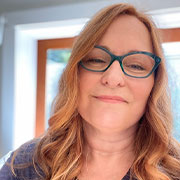 Jacqueline Bates
Client Experience Manager ANZ, Anthology
Senior Digital Leader with over 30 years of professional and strategic digital experience in Australia and internationally. Worked across multiple sectors specializing in Educational Technology. Accomplished driver of innovation and digital transformation. Passionate about eLearning and has held roles as a Learning Designer, Developer, and Online Facilitator. Jacqueline is an Anthology Circle of Excellence winner 2022 for Global Client Experience.
Why Should You Join?
Understand the steps involved to enable the Ultra Course view
Review assets you can use to support your planning process
Learn about the critical factors to consider when adopting Ultra Courses
"
Praesent lacus sapien, commodo id congue sed, cursus eu leo. Donec hendrerit tortor ut viverra lacinia. Proin hendrerit erat nulla. Nulla id dictum nulla, sit amet auctor magna. Vestibulum congue lectus in orci viverra condimentum."
Read more
Jane Doe, M.A.
eLearning Manager
Monument University
"
Praesent lacus sapien, commodo id congue sed, cursus eu leo. Donec hendrerit tortor ut viverra lacinia. Proin hendrerit erat nulla. Nulla id dictum nulla, sit amet auctor magna. Vestibulum congue lectus in orci viverra condimentum."
Read more Jane Doe, M.A.
eLearning Manager
Monument University