Base Navigation Planning Webinar
Join us to start planning your transition to Base Navigation
About the webinar
Base Navigation brings a modern and more engaging experience to your Blackboard Learn environment. However, as with any change to the look-and-feel of an LMS, enabling it requires thoughtful planning, preparation, and support.
This 90-minute virtual webinar is designed to support you as you define and execute a plan to adopt Base Navigation. It provides valuable information and resources to ensure a smooth and easy transition, and to effectively communicate the changes to your end-users.
Who is this webinar for?
IT Professionals, System Administrators, and Instructional/Academic Technologists planning to enable Base Navigation.
If you are new to SaaS and considering Base Navigation, it is recommended that you attend the Exploring Learn Ultra Program prior to registering for this more tactical, planning-oriented webinar.
Webinar Topics
Discuss a common path and related processes for Base Navigation adoption
Explore what you should consider when adopting Base Navigation
Review key documentation such as the "Base Navigation Checklist" and the "10 Things to Try in Base Navigation"
Review a sample timeline for enabling Base Navigation
Learn more about resources you can leverage to effectively communicate the changes to your end-users
Session Dates
This program will return in 2023!
Dates 2 half width
Be ready to chat to discuss the questions you have about migrating to SaaS. This is more than just a webinar! Feel free to interact and ask your questions.
Speakers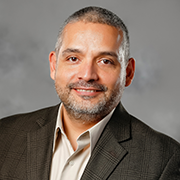 Edgar Gonzalez
Senior Client Experience Manager, Blackboard (now part of Anthology)
Edgar has over 17 years of experience in the development and implementation of online education fulfilling different roles that ranged from LMS Administrator to Director of Online Education. This experience has given Edgar the opportunity to become a passionate sponsor of educational technology to improve teaching and learning in higher education. As Senior Client Experience Manager with Blackboard, Edgar is focused on improving the client experience while empowering institutions to meet their goals around student success and faculty development.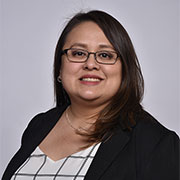 Rita Vela
Senior Manager, Client Experience, Blackboard (now part of Anthology)
Rita Vela has over fifteen years of experience in the e-learning industry.  With a Master of Education in Instructional Technology, she has extensive experience with the design, development, implementation, and evaluation of online, hybrid, and web-augmented courses in a community college and higher education setting. She currently serves as a Client Experience Manager for Blackboard, where she applies her skills and experience to ensure the success of institutions, aiding in the adoption of products and services.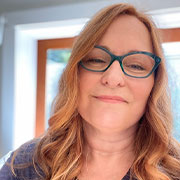 Jacqueline Bates
Client Experience Manager ANZ, Anthology
Senior Digital Leader with over 30 years of professional and strategic digital experience in Australia and internationally. Worked across multiple sectors specializing in Educational Technology. Accomplished driver of innovation and digital transformation. Passionate about eLearning and has held roles as a Learning Designer, Developer, and Online Facilitator. Jacqueline is an Anthology Circle of Excellence winner 2022 for Global Client Experience.
Why Should You Join?
Understand the steps involved in the roll-out of Base Navigation
Review assets you can use to support your planning process
Learn about the critical factors to consider when moving to Base Navigation
"
Praesent lacus sapien, commodo id congue sed, cursus eu leo. Donec hendrerit tortor ut viverra lacinia. Proin hendrerit erat nulla. Nulla id dictum nulla, sit amet auctor magna. Vestibulum congue lectus in orci viverra condimentum."
Read more
Jane Doe, M.A.
eLearning Manager
Monument University
"
Praesent lacus sapien, commodo id congue sed, cursus eu leo. Donec hendrerit tortor ut viverra lacinia. Proin hendrerit erat nulla. Nulla id dictum nulla, sit amet auctor magna. Vestibulum congue lectus in orci viverra condimentum."
Read more Jane Doe, M.A.
eLearning Manager
Monument University