Best Practices for Blackboard Learn Configuration
Enable new functionality by optimizing your settings.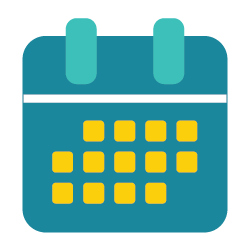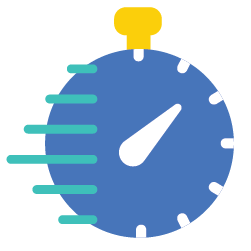 About the webinar
Institutional Hierarchy and Course Terms features within Blackboard Learn enable new functionality in the Blackboard EdTech platform including Ally departmental reporting, term-based course listing and delegated management. But these features are often poorly adopted or even not known - only 20% of Learn SaaS clients are actively using Institutional Hierarchy. To help you realize the benefits of these features and support you in setting them up, we are offering a Best Practices in Learn Configuration webinar.
In this webinar we will:
Demonstrate the functionality enabled by these features
Walk through a Blackboard Data query that illustrates the power of these features
Show you how to set up Institutional Hierarchy and Course Terms
Share some best practices from Blackboard experts and experienced clients
Who is this webinar for?
This webinar is for System Administrators and Heads of Educational Technology. This content will be relevant to all Learn deployment types; SaaS, Self-Hosted and on Managed Hosting
Sessions Available
Click below to select your preferred session date/time:
Dates 2 half width
Be ready to chat to discuss the questions you have about migrating to SaaS. This is more than just a webinar! Feel free to interact and ask your questions.
Speakers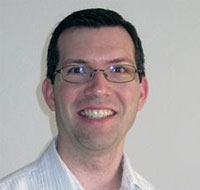 Tim Grady
Principal Technical Consultant,
Blackboard Global Client Experience

Tim is a Principal Technical Consultant with Blackboard Global Client Experience. He has been with Blackboard since May of 2010 and lead SIS integration implementation projects and complete Ally technical implementations. Prior to working at Blackboard he was at the University of Pittsburgh for 9 years, starting as a Classroom Technologist and later as an Instructional Technologist. Tim has a Masters degree in Information Science from the University of Pittsburgh.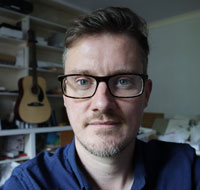 Steve Bailey
Senior Product Marketing Manager,
Blackboard Data & Analytics

Steve is the Senior Product Marketing Manager for Blackboard's Analytics products. Prior to this role, Steve was a Senior Consultant, implementing Blackboard's Analytics products at HE Institutions across the world. He previously spent eight years working in UK HE institutions as a Learning Technologist and IT Trainer.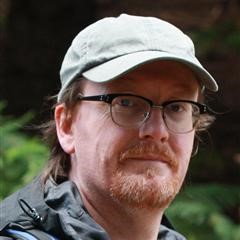 Stephen Byrne
Technical Architect, International Consulting Services,
Blackboard

Stephen Byrne is a Technical Architect and technical team lead based in EMEA. He has over 10 years of experience in consulting, delivering services across the EMEA region for institutions in higher, further, secondary and professional education sectors. Stephen has extensive experience of strategies and best practice applicable to the effective implementation of the Blackboard solution.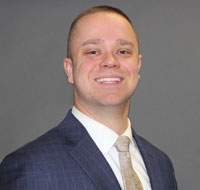 Andrew Miller
Principal Educational Consultant,
Blackboard

Andy joined Blackboard's Global Analytics Consulting team as a Principal Educational Consultant in August 2019. Prior to that, he served myriad roles in his 10 years of higher education. Most recently, Andy was the Director of the Center for Academic Advising & Career Engagement at Concordia University Wisconsin. Using Blackboard Analytics, Andy implemented an Early Alert system and lead an Academic Intervention team that helped boost CUW's Fall-to Fall retention by 10% points in one year and consistently maintained a retention rate 5-7% above the historical average.
Why Should You Join?
Learn about the new functionality enabled by these features
Learn how to set up Institutional Hierarchy and Course Terms
Hear examples of best practice to make the most of these features
"
Praesent lacus sapien, commodo id congue sed, cursus eu leo. Donec hendrerit tortor ut viverra lacinia. Proin hendrerit erat nulla. Nulla id dictum nulla, sit amet auctor magna. Vestibulum congue lectus in orci viverra condimentum."
Read more
Jane Doe, M.A.
eLearning Manager
Monument University
"
Praesent lacus sapien, commodo id congue sed, cursus eu leo. Donec hendrerit tortor ut viverra lacinia. Proin hendrerit erat nulla. Nulla id dictum nulla, sit amet auctor magna. Vestibulum congue lectus in orci viverra condimentum."
Read more Jane Doe, M.A.
eLearning Manager
Monument University