About the webinar
Institutions face unprecedented changes and growing uncertainty after quickly moving to online environments. While students across the nation are adjusting to this new reality, at least for the short-term, it is more important than ever for institutions to use predictive data to identify at-risk students, enhance the student experience, and remain engaged with their student population.
Listen to data and retention experts from Blackboard and our guest speaker, Patricia M. Ritschel-Trifilo, Ph.D., Director of WBUonline, Wayland Baptist University, as they discuss a new initiative where predictive data and proactive retention coaching can be harnessed together to lift retention, increase engagement, and provide a more holistic view of the overall student experience.
Who is this webinar for?
Leadership from across Blackboard Learn SaaS institutions and institutions looking to move to SaaS.
Dates
Be ready to chat to discuss the questions you have about migrating to SaaS. This is more than just a webinar! Feel free to interact and ask your questions.
Speakers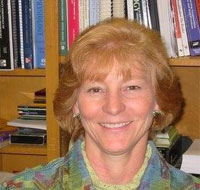 Patricia M. Ritschel-Trifilo, Ph.D.
Director of WBUonline
Wayland Baptist University

Dr. Ritschel-Trifilo has been a professor for over 35 years and has 21 years of online teaching experience. Starting out as a Neuroanatomist she researched brain pathways and synapses, and taught genetics, A&P, Pathophysiology, and Life Sciences. As a military spouse, Tricia had the opportunity to teach for several universities around the world and developed an interest in distance education and computer technology. With online experiences from UMUC, University of Illinois, and University of Indiana she decided to seek a PhD in Education with a specialization in instructional design for online learning.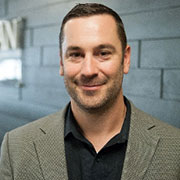 Alby Salsa
Senior Director for Enrollment and Retention Services
Blackboard

Alby has spent his entire career in Higher Education, focused on building enrollment teams and scaling enrollment operations. For more than 15 years, he has supported over one hundred colleges and universities to reimagine their enrollment practices to create a better student experience and improve enrollment performance.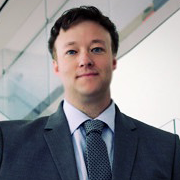 Jason S. Smith
Executive Director, Enrollment Services
Blackboard

Jason is the Executive Director of Blackboard Student Services where he partners with institutions to identify enrollment and retention strategies that align with institutional growth goals and augment existing staff and resources.
You'll learn
About a new, first of its kind retention initiative combining analytics and coaching
How you can leverage data you already have and benefits you'll receive from early adoption of the initiative
About the power of combining data analytics with proactive retention coaching
"
Praesent lacus sapien, commodo id congue sed, cursus eu leo. Donec hendrerit tortor ut viverra lacinia. Proin hendrerit erat nulla. Nulla id dictum nulla, sit amet auctor magna. Vestibulum congue lectus in orci viverra condimentum."
Read more
Jane Doe, M.A.
eLearning Manager
Monument University
"
Praesent lacus sapien, commodo id congue sed, cursus eu leo. Donec hendrerit tortor ut viverra lacinia. Proin hendrerit erat nulla. Nulla id dictum nulla, sit amet auctor magna. Vestibulum congue lectus in orci viverra condimentum."
Read more Jane Doe, M.A.
eLearning Manager
Monument University