Digital Teaching Symposium
Come together for a day of idea sharing about what helps you rise every day.
November 10, 2022 | 9:00 am – 10:00 pm ET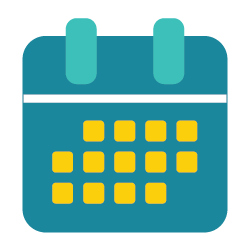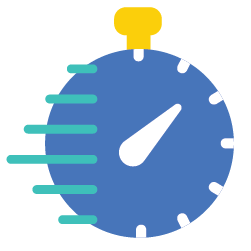 Want to view the content in Spanish? Click here
Want to view the content in Portuguese? Click here
About the event
Keeping learners focused on their studies is a constant challenge. Digital teaching in 2022 is an ongoing exercise to engage your learners in new ways, and you are continuously challenged with pairing content with new tactics to get students more involved in their studies.

Digital teaching today requires resilience – the ability to continuously help learners succeed. Let's come together for a day of ideas sharing on how to rise to that occasion every day.  Join us for a full day of peer-led sessions on digital teaching strategies for the unique needs of 2022. 
Who is this event for?
Educators! Whether you're full or part-time faculty, a teacher, lecturer, instructional designer, learning technologist, or any other instructional role, this symposium will further your familiarity and understanding of learning technologies.
Keynote Speakers
Merlyna Valentine
Merlyna Mathieu Valentine is an international speaker, author, and consultant. She retired after thirty years having served as a teacher, principal, and executive director in an extraordinarily successful school district in Louisiana. Her transformational leadership as a school principal resulted in her school's recognition as a "Top Gains" school.

In the face of tragedy and daunting obstacles, Ms. Valentine unleashed a remarkable inner strength that enabled her to lead by example. She has learned some valuable lessons since 2007, when her life as she knew it was forever changed and she experienced the closest call to death imaginable. Instead of focusing on what happened and what's missing from her new life, Ms. Valentine chooses to embrace this very different path with a positive attitude. Through her current endeavors as an international speaker and consultant, Ms. Valentine empowers audiences to embrace their personal power and prove what's possible.
Yvette Drager
Senior Education Consultant
Anthology

Yvette Drager has been involved in adult education for over 24 years with more than 19 years of that experience within the adult education sectors. For several years Yvette ran a successful education consulting firm that supported small organizations with onboarding solutions to move into a technology enabled training space. During the COVID-19 pandemic, via her consulting business, she supported many educators around the world probono to ensure that they could move into the online space seamlessly with the minimum of disruption. She is a well-known keynote presenter with a focus on improving trainers facilitation/teaching skills via the use of technology to enhance training delivery that will increase education success for organizations of various sizes.