Digital Teaching Symposium
Come together for a day of learning and sharing best practices.
April 21, 2022 | 9:00 am – 10:00 pm ET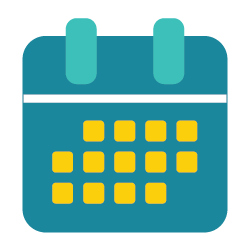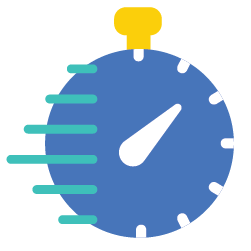 Keynotes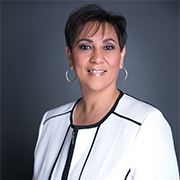 Merlyna Valentine
Merlyna Mathieu Valentine is an international speaker, author, and consultant. She retired after thirty years having served as a teacher, principal, and executive director in an extraordinarily successful school district in Louisiana. Her transformational leadership as a school principal resulted in her school's recognition as a "Top Gains" school.

In the face of tragedy and daunting obstacles, Ms. Valentine unleashed a remarkable inner strength that enabled her to lead by example. She has learned some valuable lessons since 2007, when her life as she knew it was forever changed and she experienced the closest call to death imaginable. Instead of focusing on what happened and what's missing from her new life, Ms. Valentine chooses to embrace this very different path with a positive attitude. Through her current endeavors as an international speaker and consultant, Ms. Valentine empowers audiences to embrace their personal power and prove what's possible.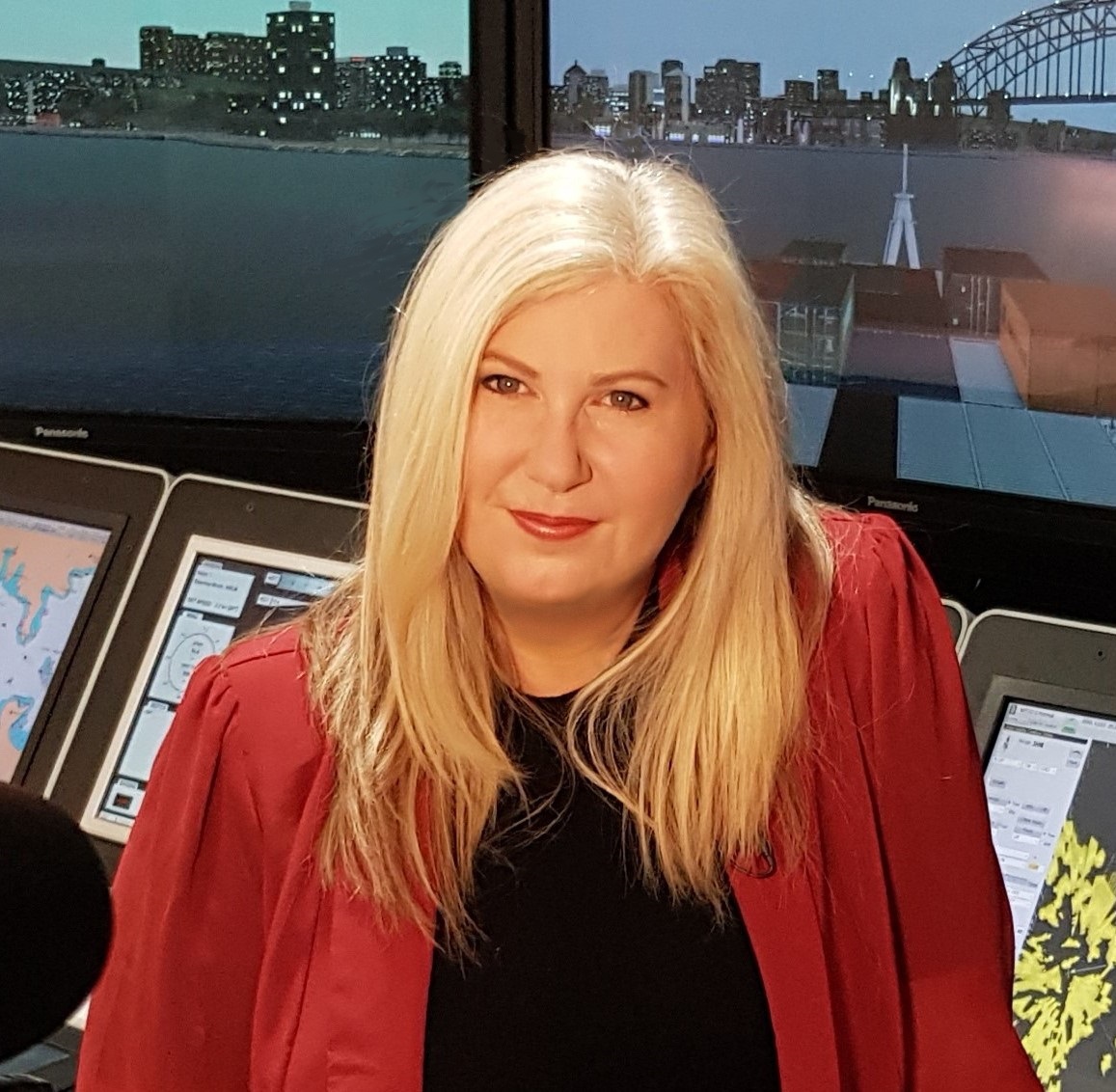 Yvette Drager
Senior Education Consultant
Anthology

Yvette Drager has been involved in adult education for over 24 years with more than 19 years of that experience within the adult education sectors. For several years Yvette ran a successful education consulting firm that supported small organizations with onboarding solutions to move into a technology enabled training space. During the COVID-19 pandemic, via her consulting business, she supported many educators around the world probono to ensure that they could move into the online space seamlessly with the minimum of disruption. She is a well-known keynote presenter with a focus on improving trainers facilitation/teaching skills via the use of technology to enhance training delivery that will increase education success for organizations of various sizes.
Discussion Facilitators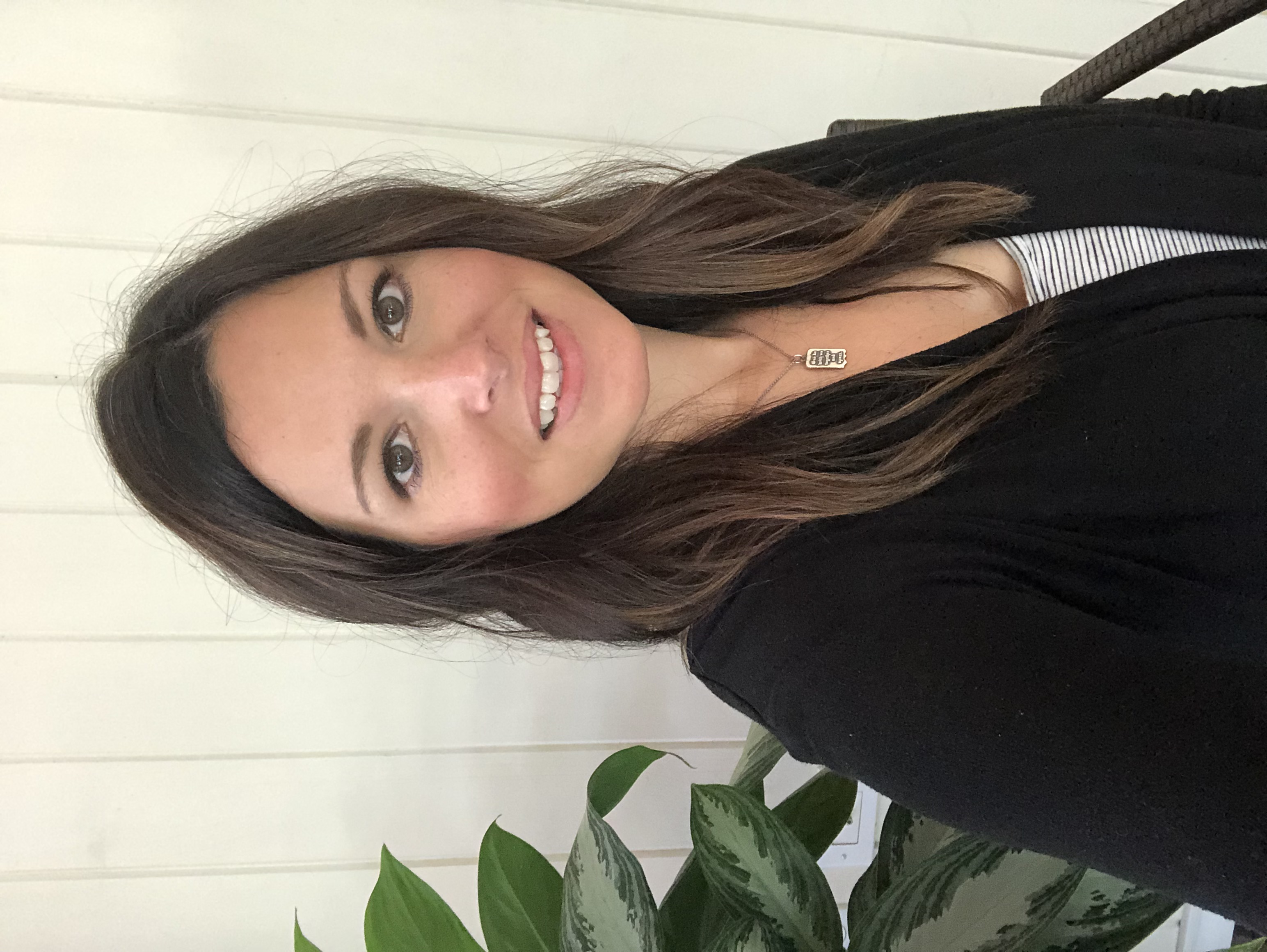 Ashley Atwood
Instructor
Angelo State University

Dr. Ashley Atwood is an instructor for the Department of Curriculum and Instruction at Angelo State University where she primarily teaches courses within the professional school counseling online graduate program. Previously, she served as a K-12 educator and school counselor. Dr. Atwood has taught numerous graduate level courses in the professional school counseling program and has assisted in the writing of several courses, mostly focusing on the role of the counselor and the building of a comprehensive school counseling program. As an online educator, she is continuously searching for innovative tools and instructional strategies to not only engage learners, but also identify ways to build relationships with students and among students. Dr. Atwood recently earned her Ph.D. in Counseling and Psychological Studies where she focused on researching methods for responding to crisis and trauma for individuals and whole groups.
Justin Barnes
Scholarly Assistant Professor
Washington State University
Jennifer Boddiker
Professor of Biology and Microbiology
Keiser University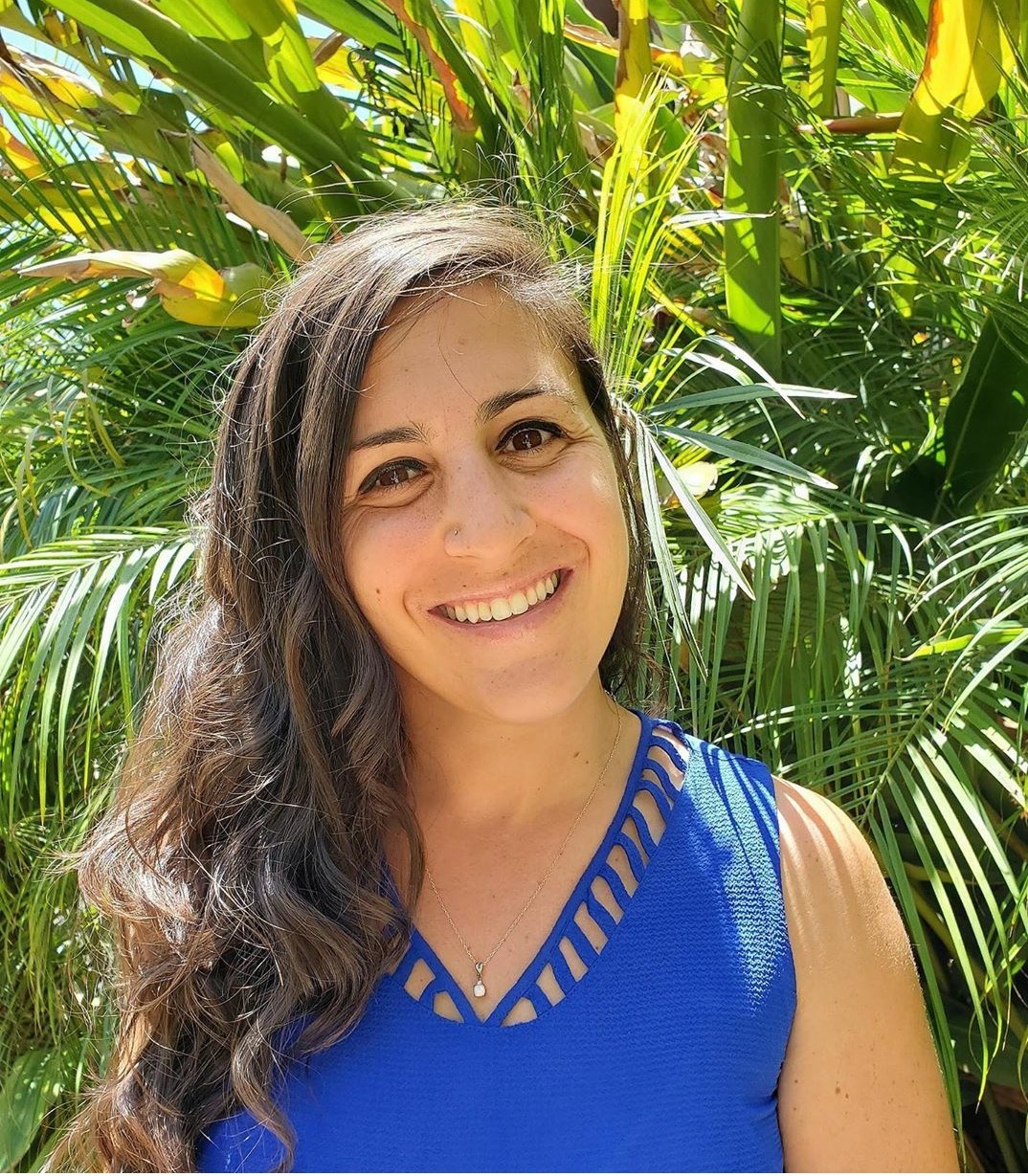 Gioella Chaparro
Assistant Professor
California State University Dominguez Hills

Assistant Professor at CSU, Dominguez Hills in the Kinesiology department. 2/2 years of in-person and online teaching, respectively. Advisor to the Fitness director option and to the Kinesiology Student Association.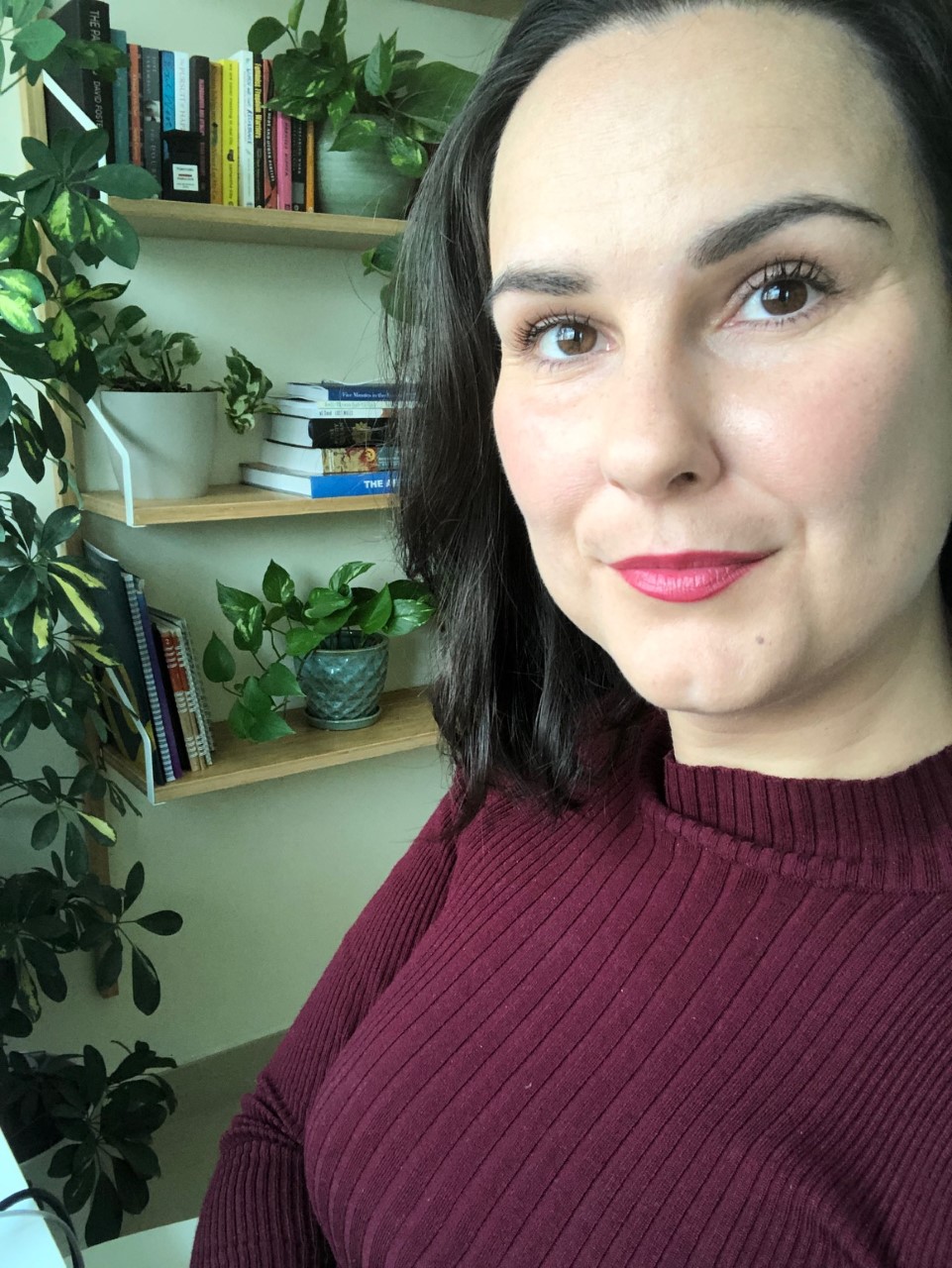 Elizabeth Cobacho
Instructor
Higher Colleges of Technology

Elizabeth Cobacho is the Academic Success Program Coordinator and an ELT faculty member at Dubai Women's College. She began her teaching career as a Fulbright English Language Teaching Assistant in Brazil and has over 10 years of international teaching experience in the US, Tunisia, Turkey, and the UAE. Her research interests include playful learning design; universal design for learning (UDL); diversity, equity, inclusion, and belonging in international higher education; professional development; design-thinking and entrepreneurship; and education technology. She's recently completed a M.Ed. in Technology, Innovation, and Education from the Harvard Graduate School of Education.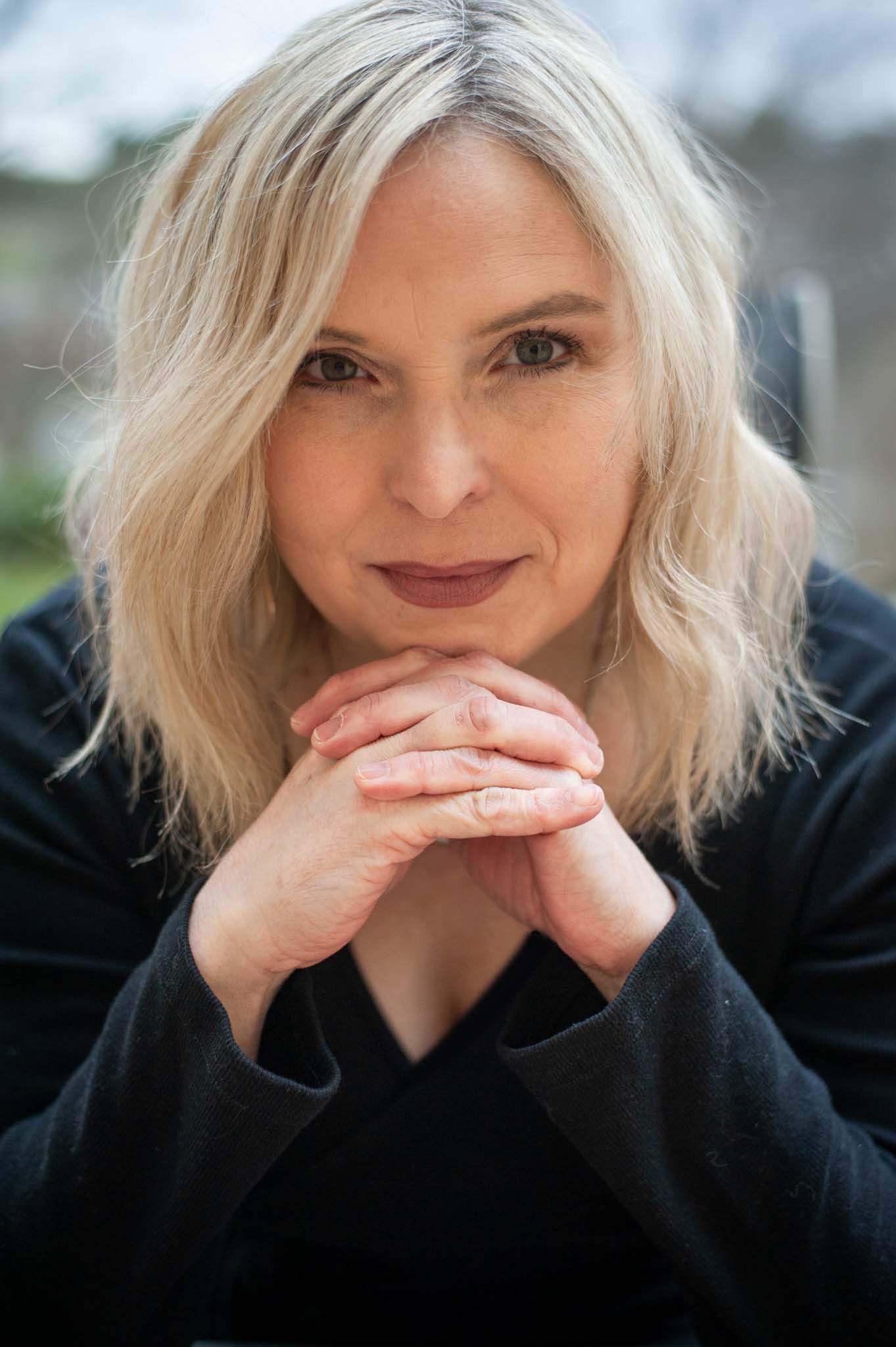 Rebecca Cooney
Scholarly Associate Professor, Scholarly Associate Professor
Washington State University

Rebecca Cooney is a scholarly associate professor with more than 26 years of experience in professional communication. She teaches courses in integrated campaigns, message strategy, and digital marketing. In addition to teaching, she is the director of Murrow Online Programs and a research associate for the Center of Excellence in Natural Product-Drug Interaction Research. Outside of her work at WSU, she serves as a consultant in learning experience design and effective communication in the virtual space. She was a recipient of the 2021 President's Distinguished Teaching Award for Career-Track Faculty, placed 2nd in the AEJMC annual Best Practices in Teaching competition in 2021, Provost Featured Faculty member in 2019, and recipient of the Oaks Award for innovation in teaching (2019), Scripps Howard Visiting Professor in Social Media (2015), and Plank Center Educator Fellow awards (2014). She is certified in learning experience design (LXD) and holds a BA and MS in communications.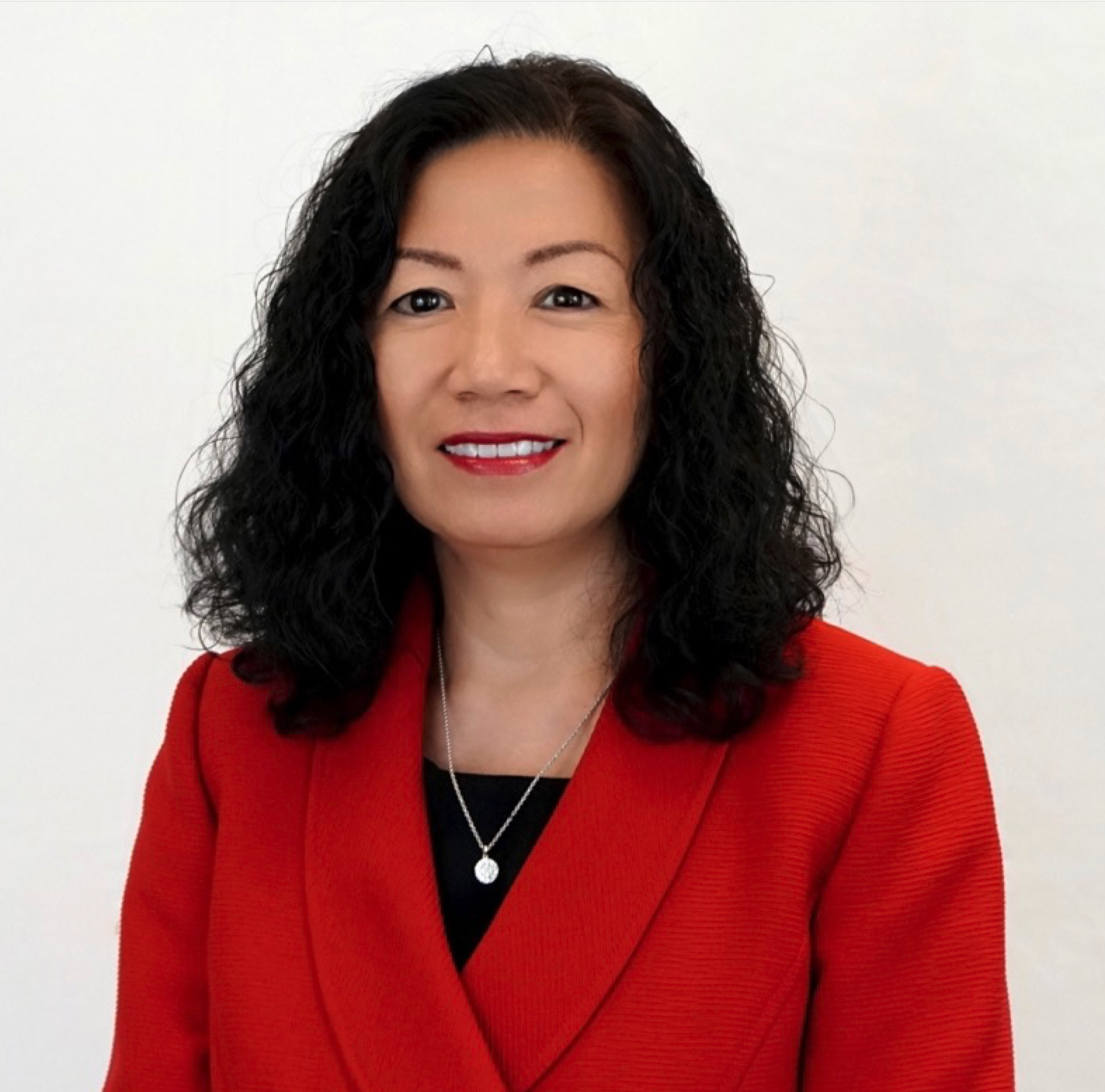 Agnes DeFranco
Professor
University of Houston

DeFranco has been the Associate Dean and Interim Dean of the Conrad N. Hilton College of Global Hospitality Leadership, and the Associate Vice President for Undergraduate Studies for the University of Houston. In 2009-2012, she was also the Co-Chair of the Undergraduate Education Advisory Committee of the Texas Higher Education Coordinating Board. She is currently a Full Professor and the Conrad N. Hilton Distinguished Chair with the college. In addition to her 120 plus refereed articles, Agnes also has a number of non-refereed publications and seven textbooks. Some of her grants include a Department of State USIA research grant on Curriculum Development with Meio University in Okinawa, Japan, and three USDA Cochran Programs on Restaurant Management. Teaching and student success are very important to her, and she was recognized with many teaching awards including the Teaching Excellence Career Award of the University of Houston.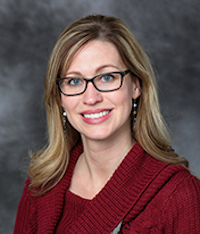 Dara Faul
Associate Director of the Teaching Transformation and Development Academy
University of North Dakota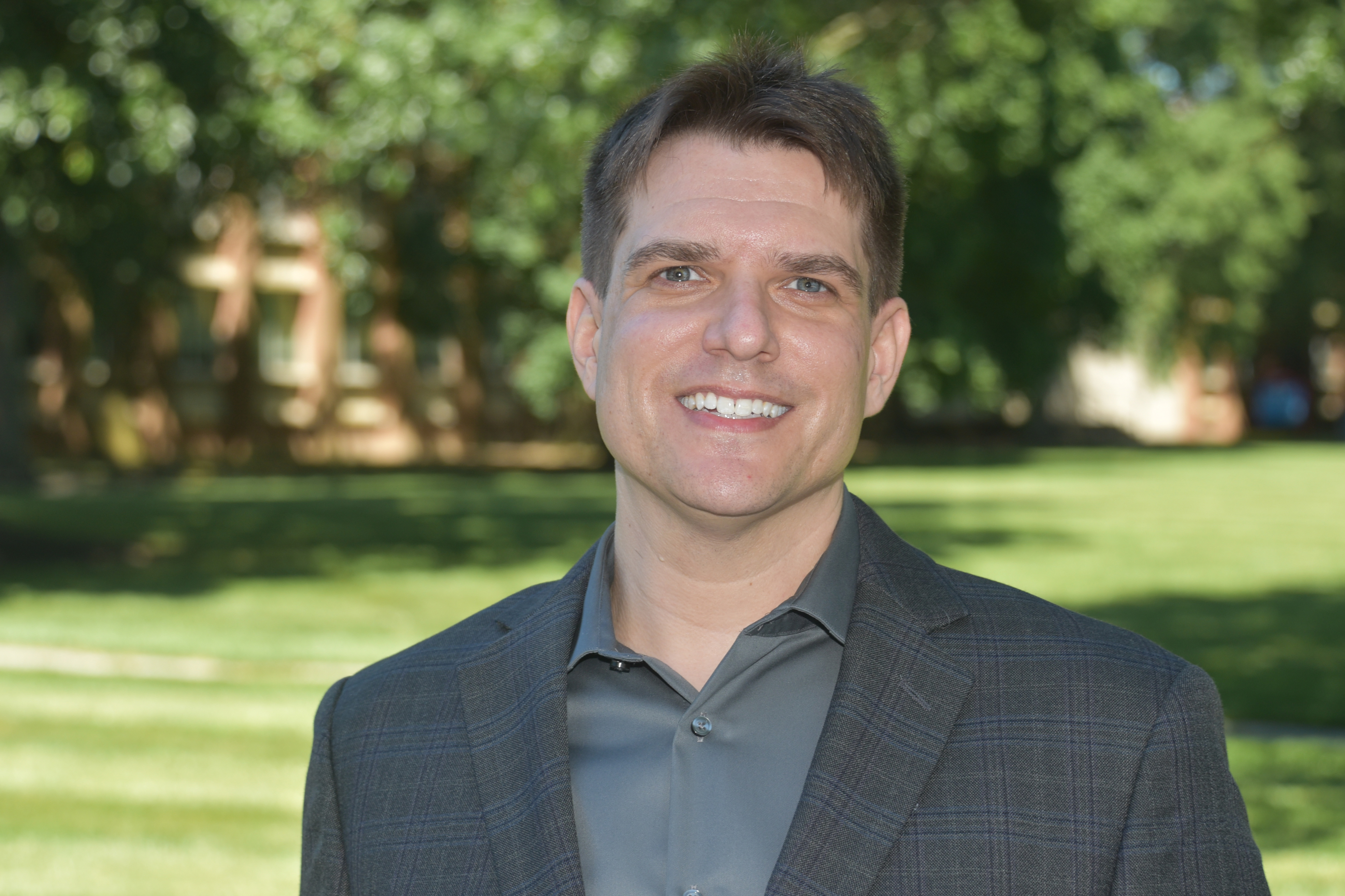 Joseph Fees
Assistant Professor of Spanish
Delaware State University

Joseph Fees, PhD, is an Assistant Professor of Spanish and Online Coordinator for the College of Humanities, Education and Social Sciences at Delaware State University. He teaches all levels of Spanish and has developed online Spanish courses. His research interests include teaching with technology, student engagement and language pedagogy.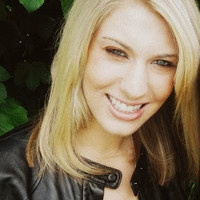 Andrea Guthridge
Instructional Designer
University of North Dakota

Andrea Guthridge has worked in Education for going on 10 years. She is an Instructional Designer at the University of North Dakota assisting faculty in the College of Engineering and Mines & the College of Nursing and Professional Disciplines create meaningful content and helping faculty to use best pedagogical practices. As member of the education community, Andrea has worked hard to support faculty using Blackboard and other educational technologies in academic environment, and support and serve all students. She currently resides in Grand Forks, ND with her husband, two sons, and their dog- Roger Wilco. When not at the office she can be found reading, riding her peloton, and crafting.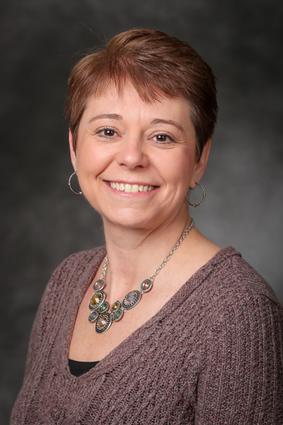 Diane Lundeen
Academic Application Administrator/Learning Space Coordinator
University of North Dakotan

I have been a Blackboard and academic applications administrator for approximately 15 years. Delving into each application to find out how it works and how it can be used in teaching and learning is what I enjoy about my role.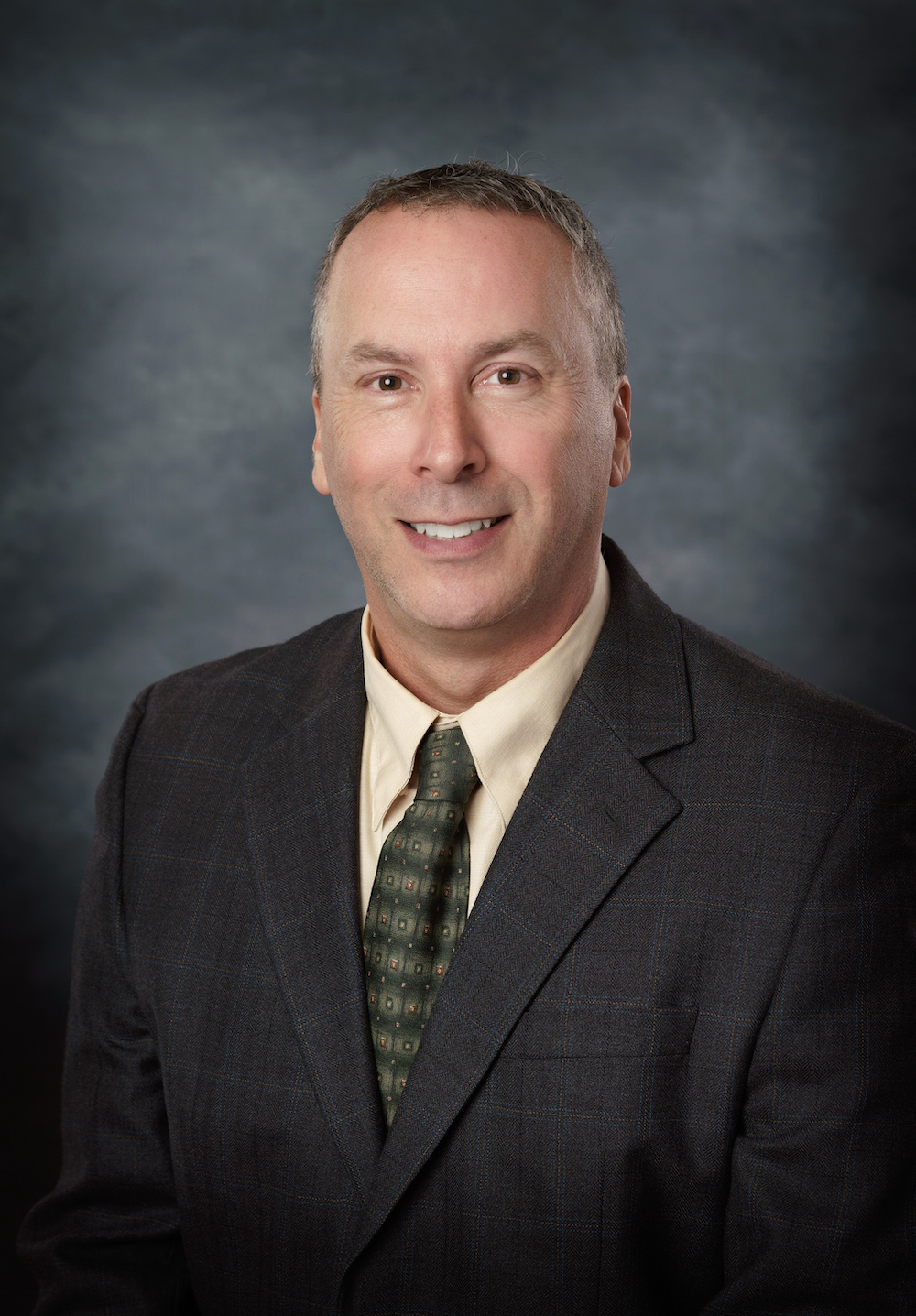 Daniel Kuchinka
Professor
Keiser University

Dr. Dan earned a Master's degree in communication studies and a PhD in industrial and organizational psychology. For about 10 years Dr. Dan has used the Blackboard platform to develop two new graduate programs. He designs and teaches graduate courses for Keiser University and Saint Peter's University. Before entering academia Dr. Dan has served in various leadership positions for over 15 years, including running two non-profit organizations.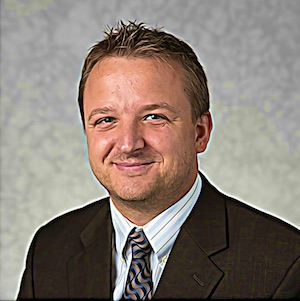 Szymon Machajewski
Assistant Director Learning Technologies & Instructional Innovation
University of Illinois Chicago

Teacher. Gamification sherpa. Codewright. EDUCAUSE SSA CG Steering Committee. Blackboard MVP.
Chelsea Newman
Scholarly Assistant Professor
Washington State University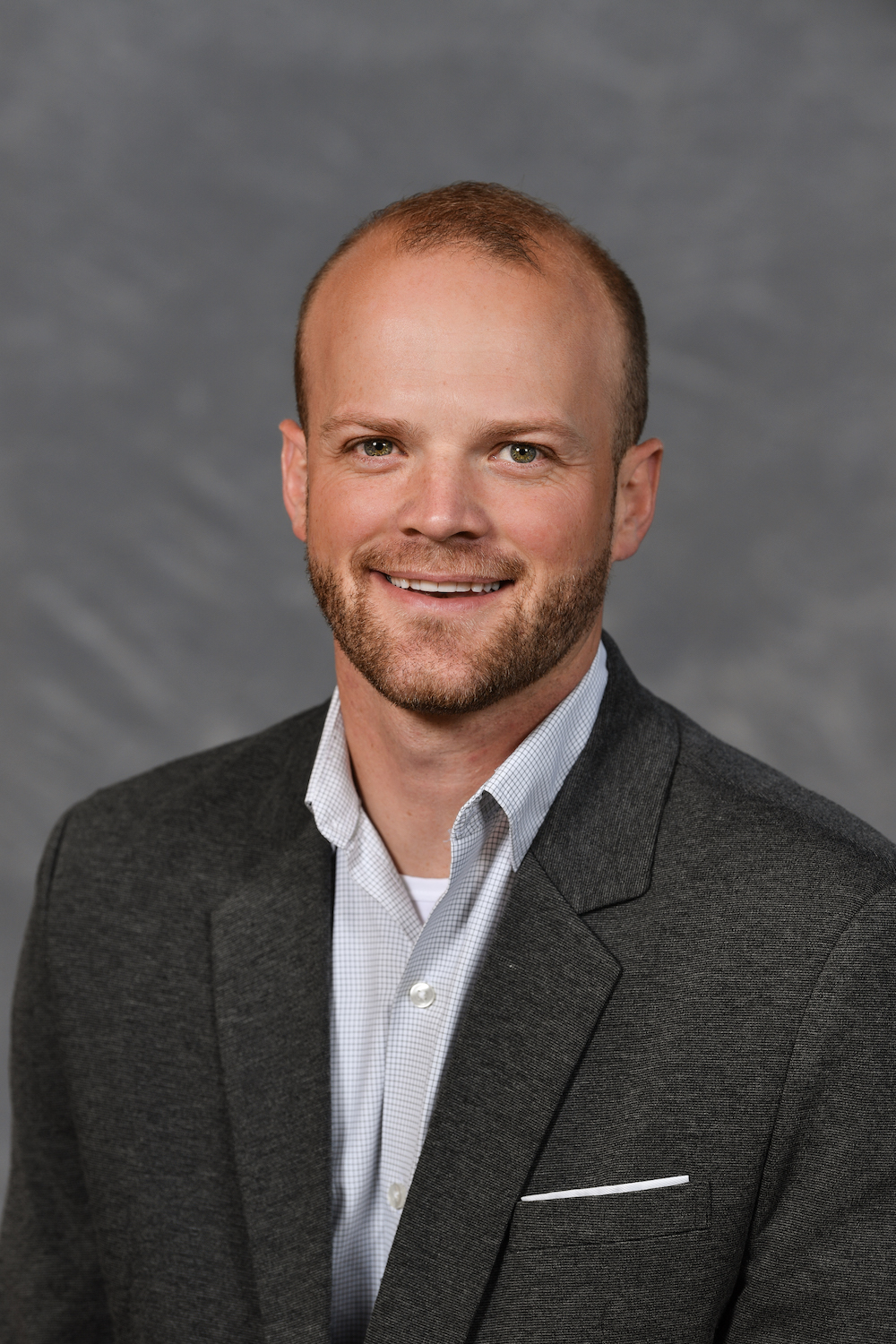 Ben Pingel
Scholarly Assistant Professor
Washington State University

Ben is a Scholarly Assistant Professor at Washington State University and has been a communication professional for over 15 years working in marketing, graphic and web design, and advertising. He holds a MA in Communication and Leadership from Gonzaga University, and will soon complete his PhD in Communication with Regent University. His research areas focus on family media and communication, visual communication, and intergenerational communication.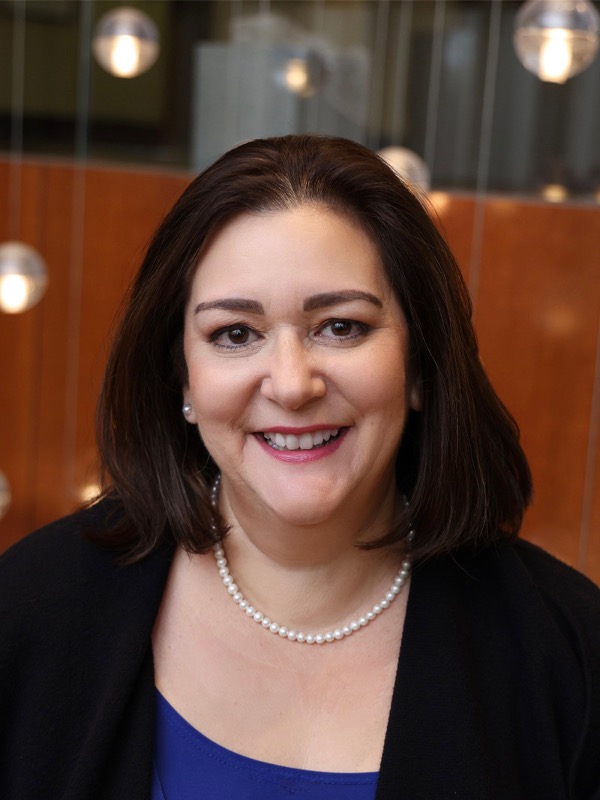 Arlene Ramirez
Instructional Assistant Professor
University of Houston

Arlene is currently an Instructional Assistant Professor at the C.N. Hilton College of Global Hospitality Leadership at the University of Houston, teaching courses in finance, hotel development, hotel operations, project management and project implementation. With over 25 years of experience in the hospitality industry, Arlene has broad expertise in multi-property business operations, strategic planning, resource optimization, contract negotiation, financial processes and controls, acquisition of technology, and asset management.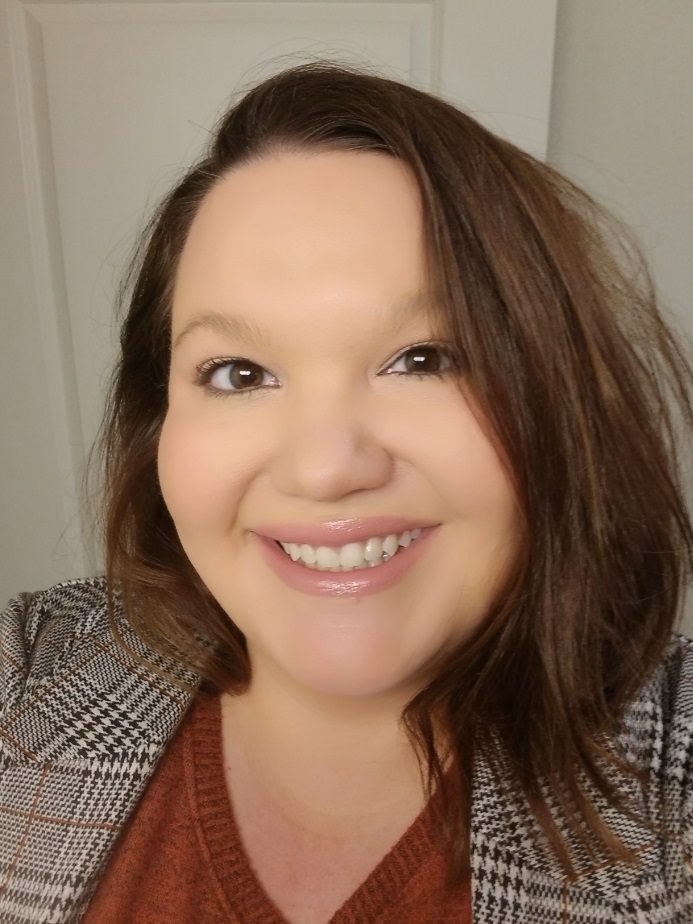 Jenny Reichart
Faculty Development Specialist
University of North Dakota

I am the Faculty Development Specialist and Inclusion Ambassador in the Teaching Transformation and Development Academy (TTaDA) of the University of North Dakota. I have worked in higher education as a staff manager, faculty member, faculty developer, and educational consultant for fifteen years. My current work focuses on pedagogical best practices in digital transformation, DEI in distance education and digital learning, digital badging and micro-credentialing, and supporting distance faculty in trauma-informed care and instruction. I lead faculty development for distance and online faculty, the UND Digital Badging Initiative, campus-wide DEI initiatives, and faculty self-care programs. In my free time, I enjoy hiking in state and national parks with my sturdy terrier, visiting zoos, aquaria, and nature preserves, being entertained by my cats and chinchillas, frequenting Disney World, and binging River Monsters.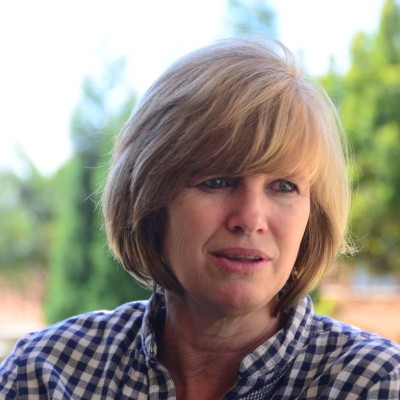 Ankie Robberts
Learning Designer
University of Pretoria

Dr Ankie Robberts is a learning designer at the Unit of Comprehensive Online Education Services at the University of Pretoria. Dr Robberts has 20 years' experience in face-to-face and blended modes of teaching in Higher Education. She started her career at the Mathematics department at the University of Pretoria teaching first year mathematics in the extended programme. Thereafter, she co-developed and lectured a professional development module for freshman engineering students in the Engineering department. Currently, she is responsible for the instructional design and development of fully online learning programmes, especially those of high impact modules and short courses. Her areas of expertise include blended learning, game-based learning, elearning and teaching with technology in a student-centred learning environment. Dr Robberts has a passion for designing learning environments to optimise student engagement and performance. She is supervising honours students at the University of Pretoria in the field of Computer Integrated Education.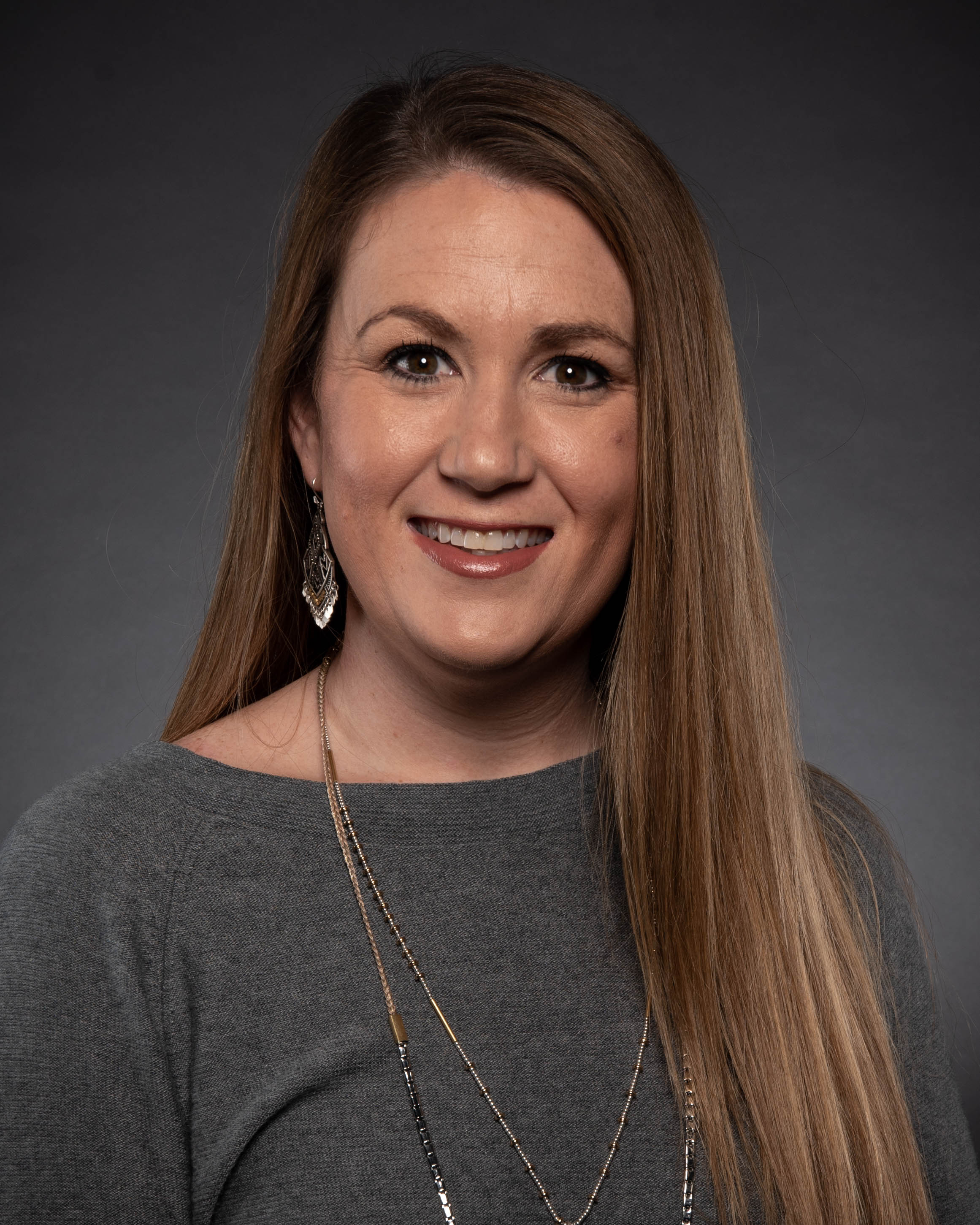 Heather Schoen
Instructor
Angelo State University

Dr. Heather Schoen has a Ph.D in Educational Psychology with an emphasis on Developmental and Learning Sciences. She has a background in K-12 teaching, spending the first ten years of her career teaching secondary mathematics. She has presented at state conferences on online learning and principal certification. Dr. Schoen has a passion for teaching educational research methods to graduate students to invoke change in both K-12 schools and higher education. Dr. Schoen has taught numerous masters-level courses, mainly in the area of educational research; data collection, analysis, and application; and educational leadership. Her research interests include motivation of students in online learning, instructional strategies within the online learning environment, and the impact of connectedness on student engagement.
Eugenie Wolff
Project Manager
University of Pretoria

Eugenie Wolff currently works at the University of Pretoria's, Comprehensive Online Education Services Directorate as Project Manager of the Online Education team. She is currently completing her PhD in Computer Integrated Education with a focus on Scrum as Project Management Framework to promote social interactions in eLearning projects. Eugenie has extensive experience in leading curriculum design and development teams, of both blended and fully online (distance) programmes, across numerous disciplines. She has facilitated courses on teacher education specialties such as research methodology, curriculum design and development, assessment, and e-learning.
Session Speakers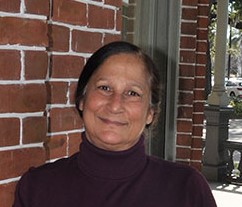 Sharon Austin
Academic Technology Accessibility Specialist
University of Tampa

Sharon Austin is a passionate accessibility advocate who holds the unshakable belief that the twin privileges of health and wealth should not be required to be able to make great contributions to society, to gain financial security, or network fully with others. Blackboard is used on two different levels; at the University of Tampa, Sharon uses Blackboard and Blackboard Ally in her role as an Academic Accessibility Specialist. At Morehead State University, she uses Blackboard to teach fully online courses as an adjunct faculty member.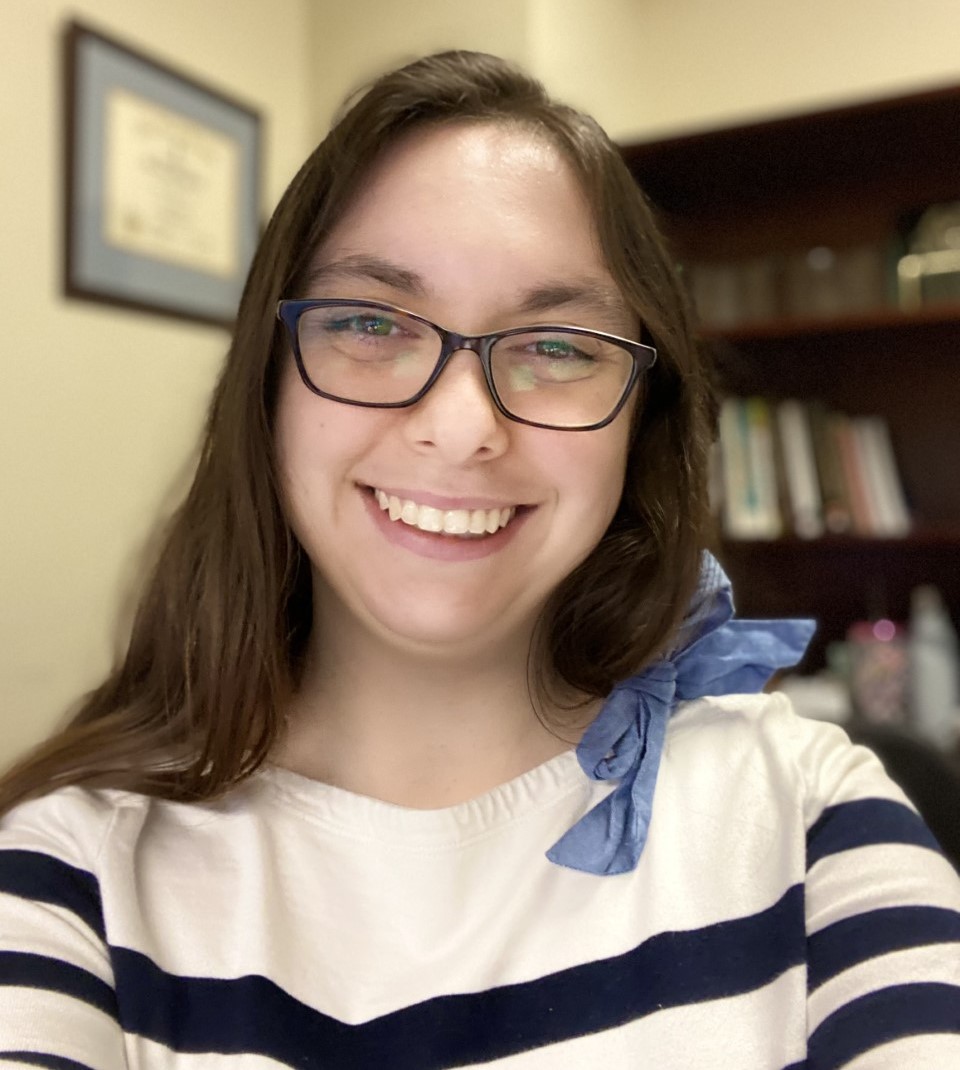 Hayden Benson
Reading and English Instructor
Athens Technical College

Hayden Benson is a Reading and English instructor and a co-advisor for Phi Theta Kappa at Athens Technical College in Georgia. Her first experience with teaching was when she tutored adult learners for their GED exams. Seeing their joy when they grasped a concept inspired her to pursue teaching English to college-level and dual-enrolled students. Hayden graduated with her Bachelor of Arts in English from the University of Georgia in 2018 and then became a Double Dawg in 2020 after graduating with her Master of Arts in Rhetoric and Composition. Her teaching style relies heavily on gamification and game-based learning. Hayden received the 2021 and 2022 Phi Theta Kappa Paragon Awards for New Advisors at the Regional and International level. When she's not prepping her lessons or planning PTK events, she enjoys spending time with her husband, Blake, their families, and their dog, Riley.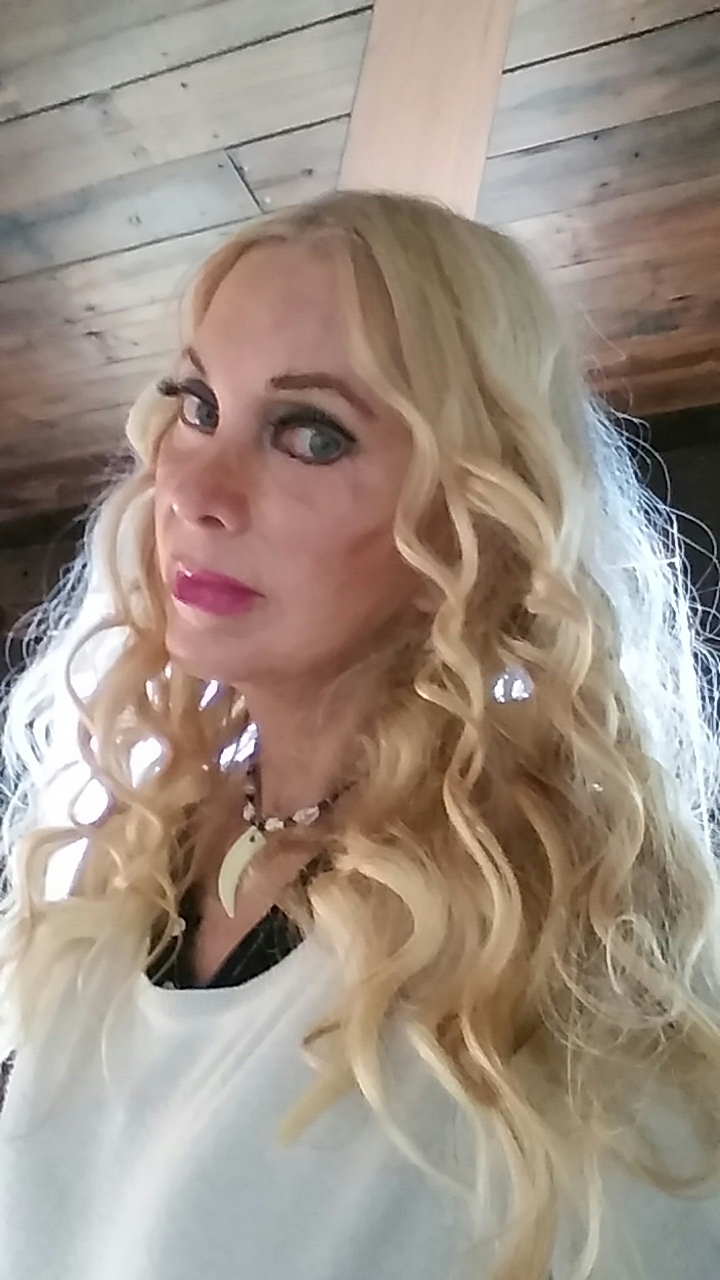 Kat Biacindo
Associate Professor
California State University, Fresno

Graduate of Rutgers University, supporter and developer of all the newest technology to create superior educational online offerings. Have been an advocate of the MS and all that it offers, as it is undeniably the superior product for all publication needs.
William Brantley
Adjunct Faculty Member
University of Maryland

Dr. Brantley is a scholar of leadership theory and development, organizational theory, project management, and communication theory. Along with a Ph.D. in Public Policy and Management, he has a Master's in Political Management, an MBA in Project Management, and a Master's in Education in Organizational Leadership, Performance, and Change. Dr. Brantley holds over 50 certifications including three project management certifications, an agile coaching certification, five HR certifications, and a data scientist certification. Dr. Brantley is an adjunct faculty member for the University of Louisville (20+ years) and the University of Maryland (7+ years). He is the author of The Persuasive Project Manager: Communicating for Understanding (2019) and Four Scenarios for the Future of the Federal Government: Collected Essays on Transforming Government (2019).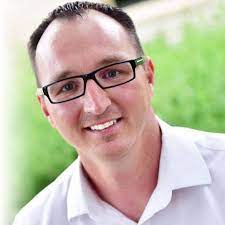 Toby Brooks
Assistant Dean, Program Director, and Associate Professor
Texas Tech University Health Sciences Center

Assistant Dean | Associate Professor | Author | Speaker | Servant leader with a passion for helping others become their own best.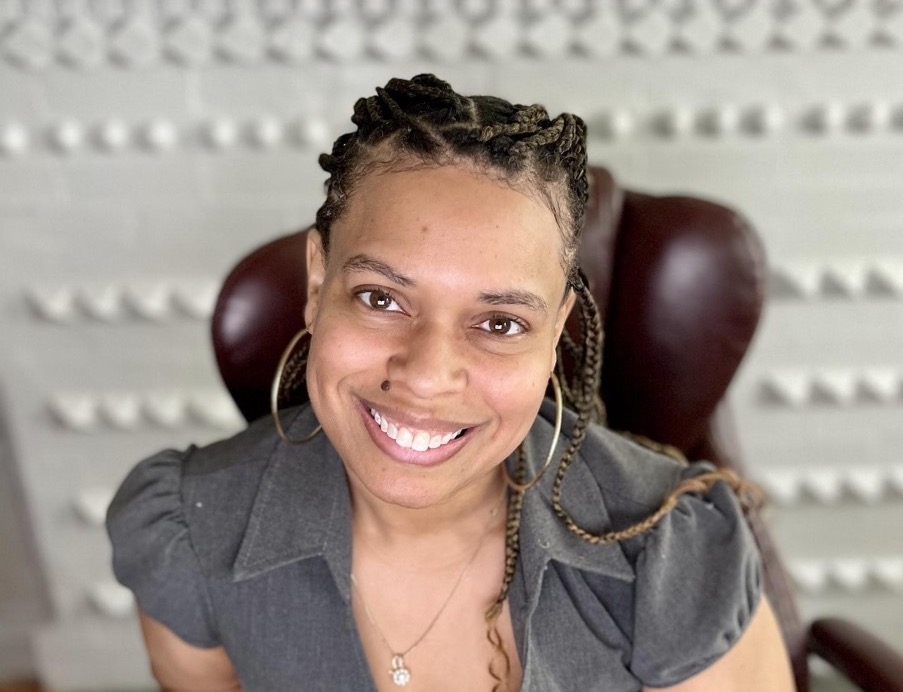 Laurie Jean Carter
Mellon Foundation Endowed Chair of English and Foreign Languages
Hampton University

The Root online magazine listed Laurie Jean's memoir, Crave: Sojourn of a Hungry Soul, as one of the best nonfiction books by Black authors in 2015. Kirkus Reviews described Crave as a "bold, honest, and courageous memoir." Foreword Reviews listed Crave as an Indiefab Book of the Year 2015 finalist in the autobiography/memoir category. Additionally, Crave was named a finalist for the Library of Virginia People's Choice Award for Nonfiction. Laurie Jean has published personal essays on poverty, domestic violence, and military sexual trauma in a number of publications, including The Rumpus, Good Housekeeping, and Ink and Letters. She has presented talks, lectures, and workshops at numerous organizations, including the KGB Literary Bar, Girls Write Now, The Women's Initiative, and West Point Military Academy. Laurie Jean is also an award-winning, highly decorated educator. She currently serves as the Mellon Foundation Endowed Chair of English and Foreign Languages at Hampton University and is a member of the creative writing faculty in the Wilkes University MA/MFA low-residency Creative Writing Program. During the Spring 2021 semester, she was awarded the Academic Excellence Award for outstanding faculty member at Hampton University. Her most recent memoir, Other Than Honorable: A Soldier's Struggle Through Military Sexual Trauma will be published by Etruscan Press in January 2023. Additionally, her craft book From the Trenches: Writing and Workshopping Race will be published by Kendall Hunt publishing in Spring 2022.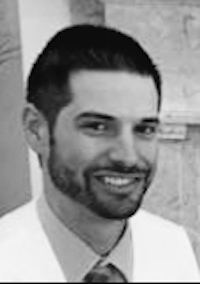 Donald DeSormoux
Associate Dean
Keiser University

Dr. Donald DeSormoux, a native of Florida, is an accomplished professional offering visionary and progressive leadership built on developing and nurturing new and existing relationships in an inclusive and diverse academic environment. He currently serves Keiser University as an Academic Dean. His career includes service at public and private institutions with significant experience in all areas of academia, student affairs, living-learning community development, enrollment management, and first-year experience. He enjoys collaborating with faculty on student success strategies and overall online persistence. Dr. DeSormoux is active in educational associations and has a passion for lifelong learning. He strives to provide solutions and supports assessments that focus on effectiveness. He holds a BA from St. Thomas University, an MEd from Lynn University, and a Doctorate in Educational Leadership and Management from Capella University.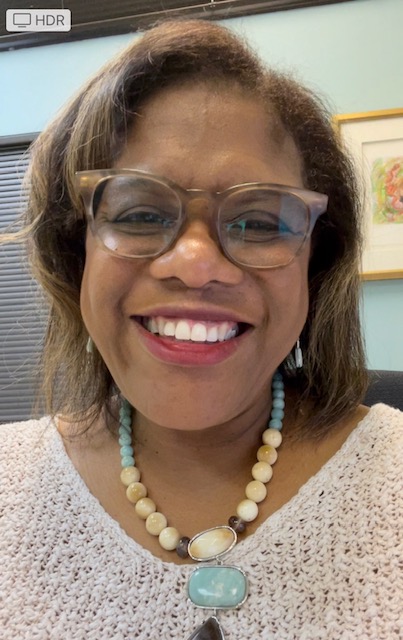 Edie Fabiyi
Office Management Technology Instructor
Morton College

Edie Fabiyi is a full-time instructor at Morton College. She teaches office management, computing, and business classes working for the Business Technologies division. Involved in online learning for more than 20 years, Edie enjoys teaching synchronously, asynchronously, and face-to-face.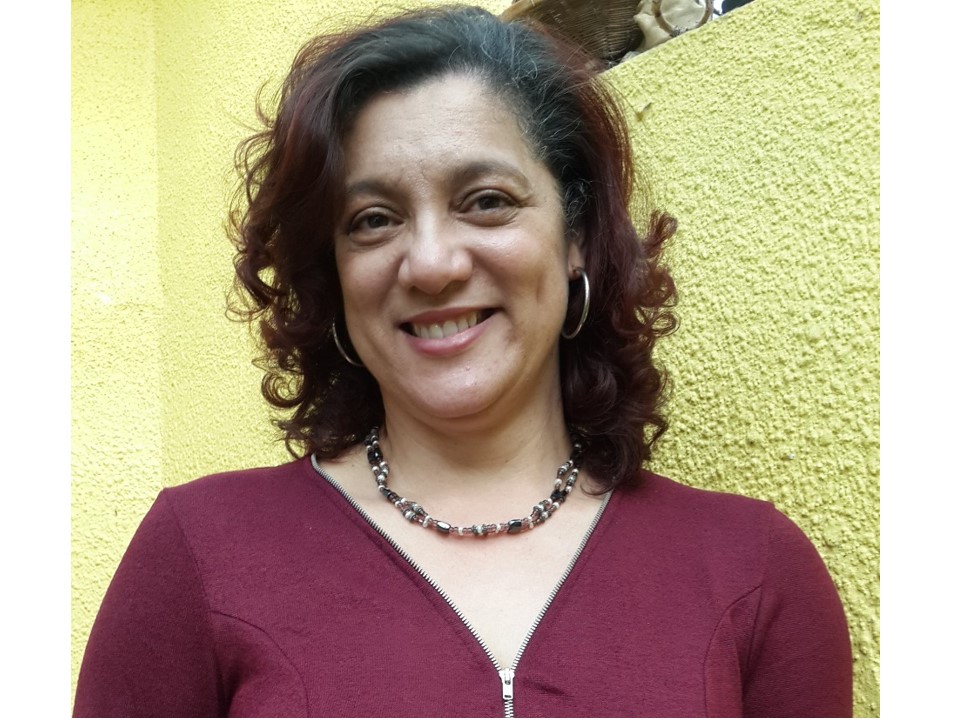 Joseline Felix-Minnaar
Lecturer
Cape Peninsula University of Technology

I have a Masters degree in Microbiology and was employed as a Technician in the Microbiology laboratory of the Department of Food Science and Technology at CPUT in 1996. In 2006 I was promoted to lecturer. I soon realised that passion was not enough, I was ill-prepared to teach. This sparked the beginning of journey to remedy that. I attended a Teaching development programme offered at CPUT which provided insight into the theoretical aspects of teaching encouraging us to apply/practice these in our classes; since then I have attended numerous online and in-person teaching enrichment programmes. I have a great passion for teaching and love that moment when you can see that a student finally grasps a concept. I am involved with both undergraduate and post graduate students and my teaching philosophy is based creating understanding through doing.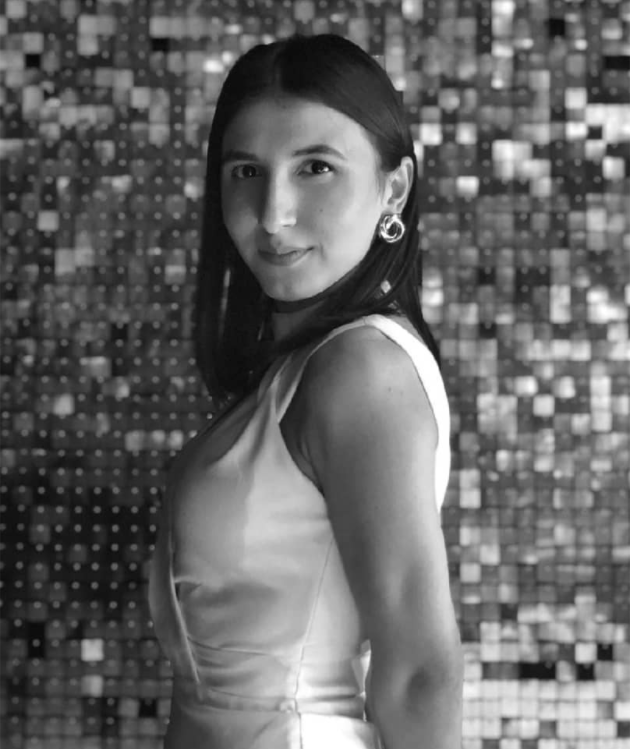 Sevinj Guliyeva
Instructor of Azerbaijani Language and Literature
ADA University

I, Sevinj Guliyeva, was born in 1995. I started my first education in Baku, then continued my bachelor's degree at the AUL, majoring in Azerbaijani language and literature. I completed my master's degree in World Literature at Baku State University. I started my career at the Caspian Education Center. Later, I taught the Azerbaijani language to foreign students at the Azerbaijan University of Architecture and Construction. I am currently Instructor of Azerbaijani Language and Literature at ADA school, expert of the State Examination Center, author of numerous articles and executor of the "ONE-We Realize Impossible" ("BİR- Biz İmkansızı Reallaşdıraq") project with the support of the Science Development Fund under the President of Azerbaijan. The aim of the project is to create a model of inclusive pre-school children with disabilities for general education, taking into account the individual education program, as well as to ensure the development of extracurricular activities.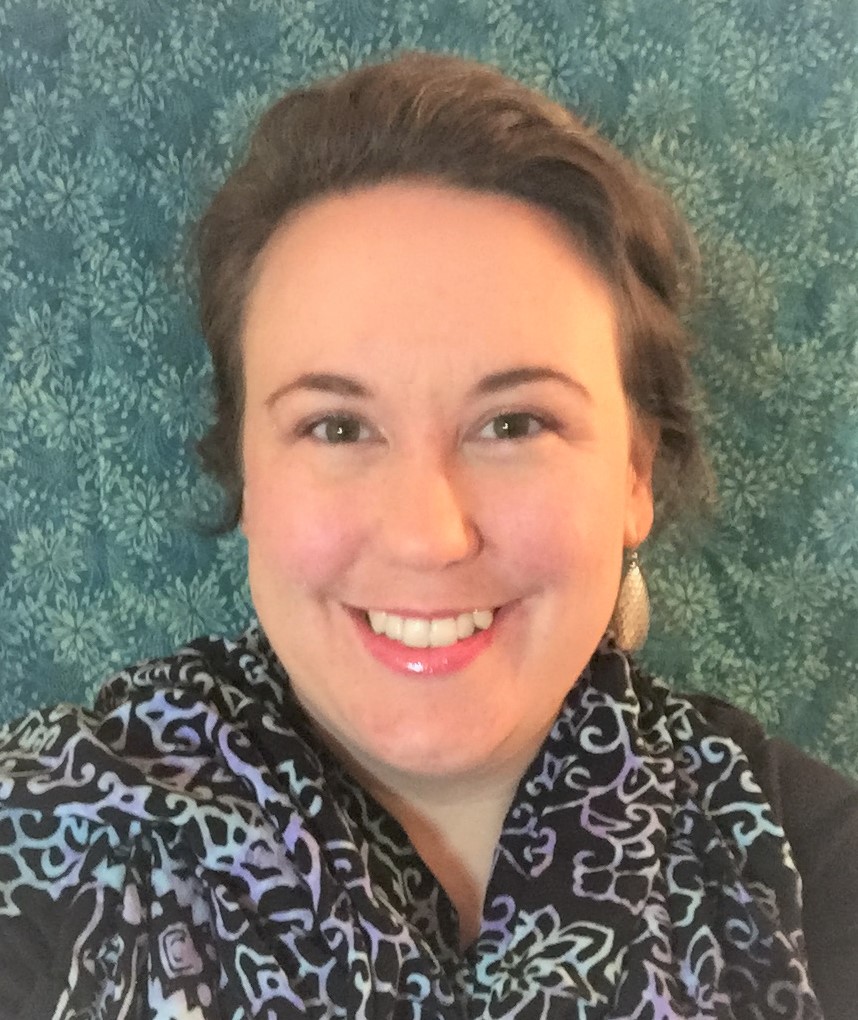 Marie Hagan
Senior Instructional Technology Consultant
University of Louisville

Marie Hagan is a Senior Instructional Technology Consultant in at the University of Louisville. She received a BS in middle grades education from Western Kentucky University, and a MS in education from Indiana University. She has worked in various roles in education for 15+ years, including 10+ years as a middle school English teacher, an ESL and Civics teacher in the UAE, and a literacy specialist. She has worked in instructional design for online courses in higher ed for five years.
Ilaha Hajiyeva
Instructor of Azerbaijani Language and Literature
ADA University

My name is Ilaha Hajiyeva and I am an Azerbaijan Literature and Composition Instructor at ADA School. I have spent over ten years in the education field. I got my bachelor and master degree in Azerbaijan language and literature from Azerbaijan University of Languages. After graduating with my BA, I began my teaching career in public schools and then continued on to Baku Slavic University and Azerbaijan University of Languages. I have contributed Academic writing, Azerbaijan language and speech culture lectures at Khazar University and SABAH groups as well. I got my Ph.D in Classical Azerbaijani literature from Azerbaijan University of Languages. As part of my research work, I have participated in different local and international conferences, written more than 20 articles, and thesises.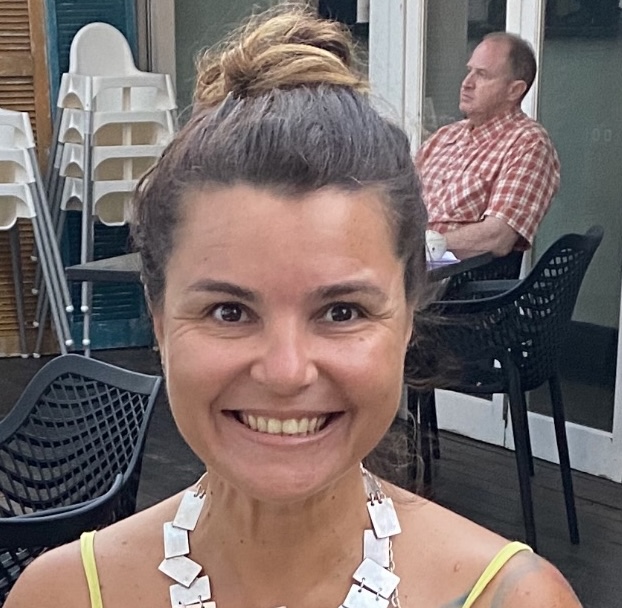 Jaimee Hamilton
Educational Designer
James Cook University

I have been a lecturer and educational designer for over 15 years and am experienced in Aboriginal education, cultural intelligence and philosophy. I have written numerous subjects and degree programs for multimodal delivery. My passion lies in online education and designing innovative learning materials so the student experience is as engaging, dynamic and authentic as possible. I am constantly looking for more engaging ways to improve the student experience.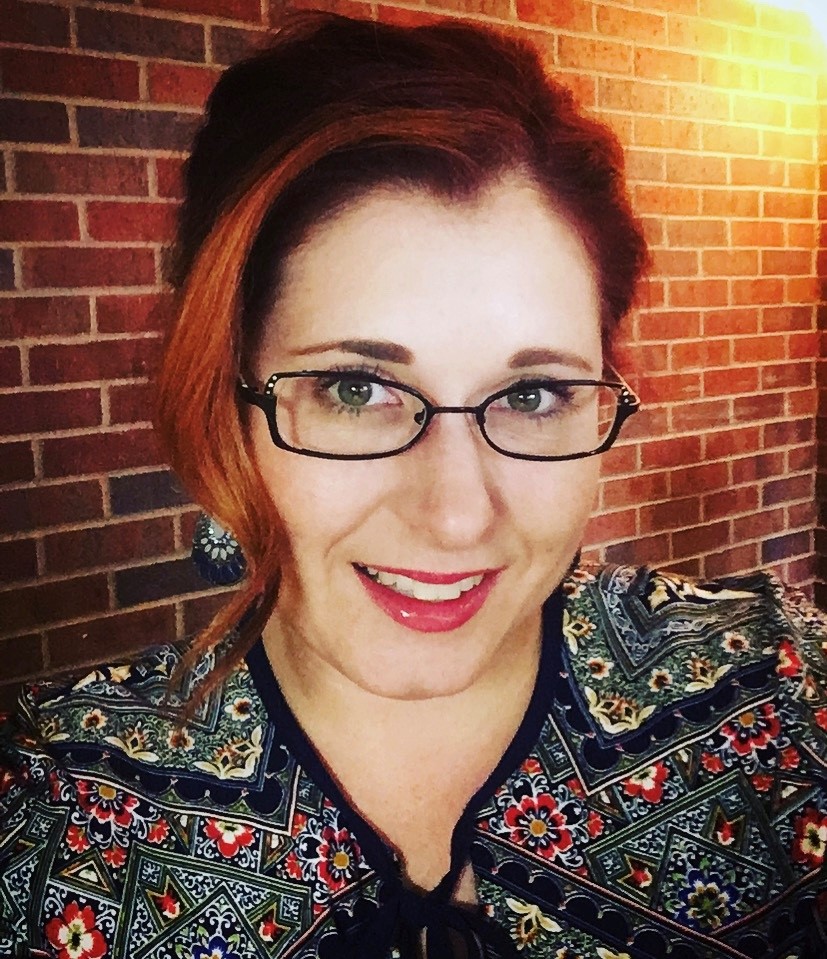 Krystal Iseminger
Accessibility and Course Quality Specialist
WSU Tech

Krystal Iseminger is the Accessibility and Course Quality Specialist at Wichita State University, Campus of Applied Sciences and Technology (WSU Tech). She is passionate about her roles as a designer/facilitator of accessibility training for faculty and staff, accessibility advocate, and course reviewer. Her commitment to promoting accessibility in education was fostered during her time as an Instructional Designer/Online Lecturer for WSU. Krystal has chaired the Accessibility Committee at WSU Tech for 3 years and continues to teach Composition and Literature online at WSU Tech and Wichita State University.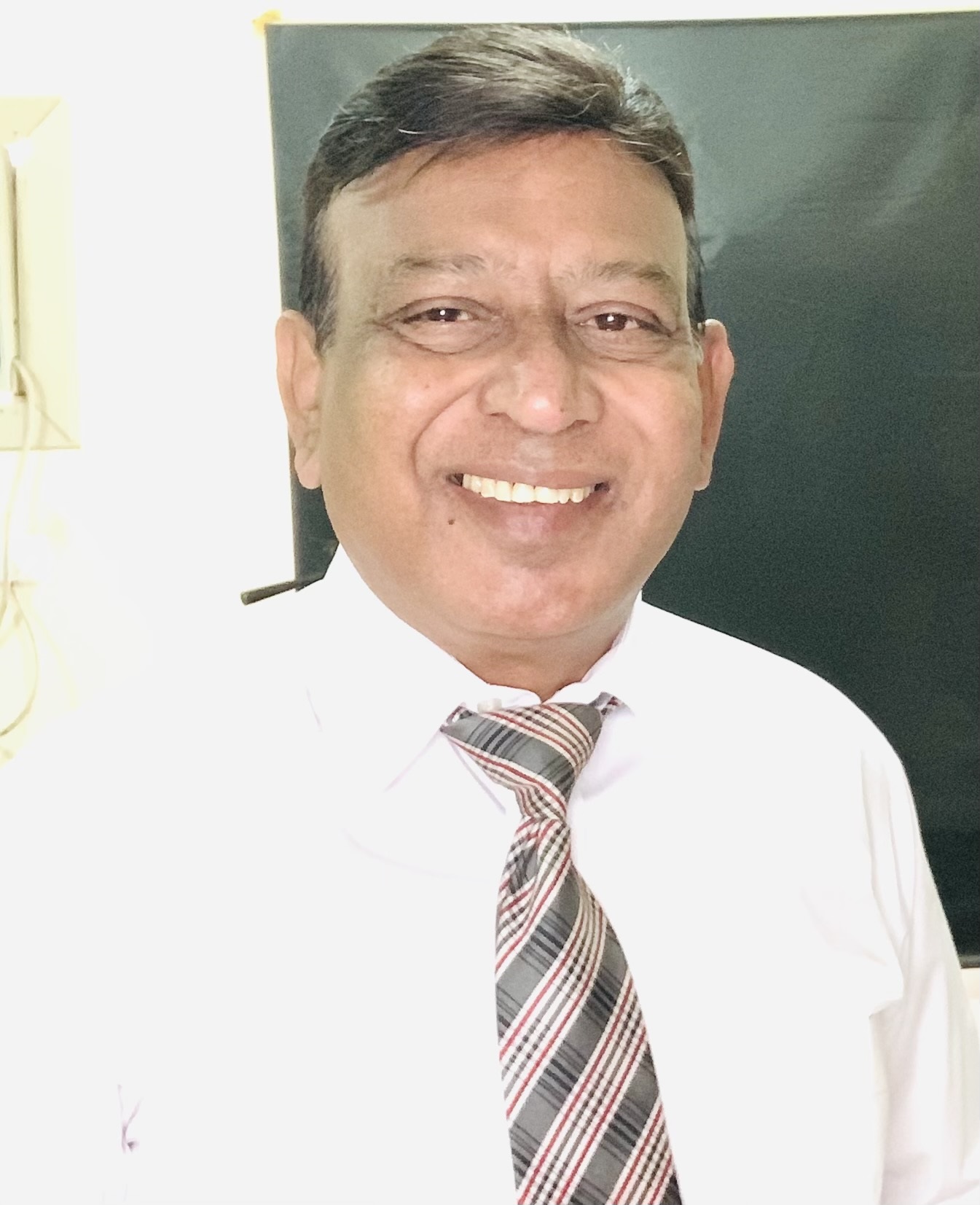 Abdul Sattar Khan
Head & Assistant Professor
College of Medicine, King Faisal University

Dr. Khan is now the Head of the Department of Family and Community Medicine at King Faisal University's College of Medicine. In addition, he has taught in colleges in Pakistan, Turkey, and Saudi Arabia. Dr. Khan has experience with curriculum development, revision, and evaluation at both the undergraduate and postgraduate levels. He has assisted in the development of a problem-based learning curriculum in Saudi Arabia, Turkey, Libya, Yemen, and Pakistan. He has served on numerous scientific committees to help establish the curriculum for postgraduate programs in family and preventive medicine in Saudi Arabia.
Patrick Kittrell
Education Technology Specialist
University of the District of Columbia

Pat Kittrell is the Education Technology Specialist at UDC's Center for the Advancement of Learning. He serves as the Learning Management System Administrator and works closely with academic departments and other stakeholders to evaluate, test, and implement building blocks for existing and emerging technology. He has several years of work experience in Audiovisual Production & Support, Information Technology and Digital Media/Web Technology. The industries he has worked in include Education, Legal Services, Non-Profit and Government Contracting. His knowledge and experience have helped drive his passion for helping people while ensuring they have the best experience possible. In his spare time, Pat enjoys spending time with family. He is also a self-taught musician and enjoys creating in his studio. He plays drums, keyboard, turntable, bass and guitar. Areas of Expertise: helping people, audiovisual technology system management, video production, audio production, information technology support, instructional technology, music production, customer service, and training.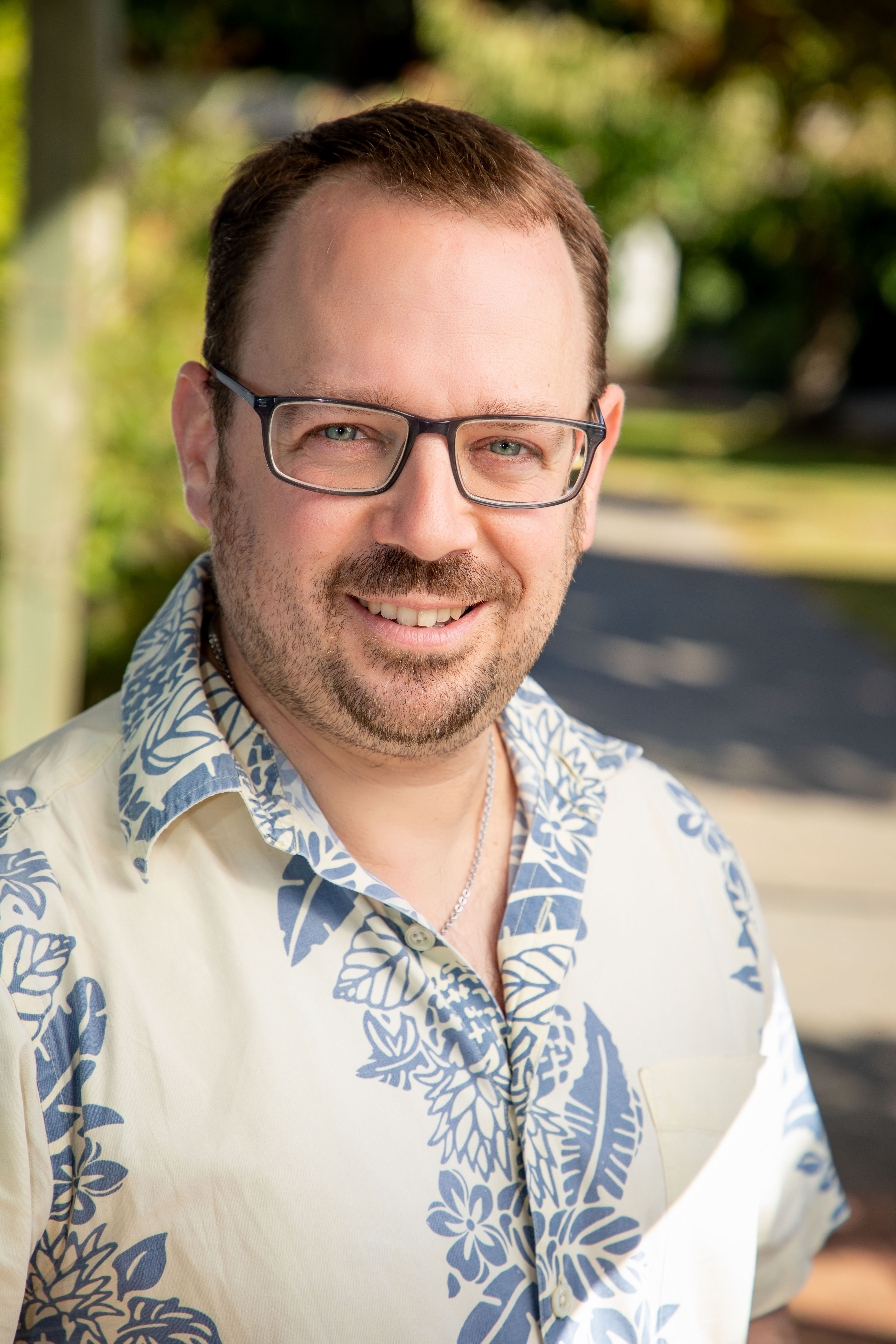 Balint Koller
Instructional Designer
Southern Institute of Technology

I'm one of the instructional designers in a small and fairly new E-Learning Team at the Southern Institute of Technology / Te Whare Wānanaga o Murihiku, based in Invercargill, Aotearoa/New Zealand. An EFL teacher by training, I have held various roles in the New Zealand tertiary sector, including course and tutor coordination at Otago University, and managing the day-to-day operations of a self-access language learning centre at Victoria University of Wellington. In the latter position, I conducted orientation, independent learning, digital literacy, and classroom technology management sessions for students and educators alike. I have worked with various versions of Blackboard since 2006. In my current role, I'm tasked with re-designing distance learning courses to boost engagement via interactive multimedia content.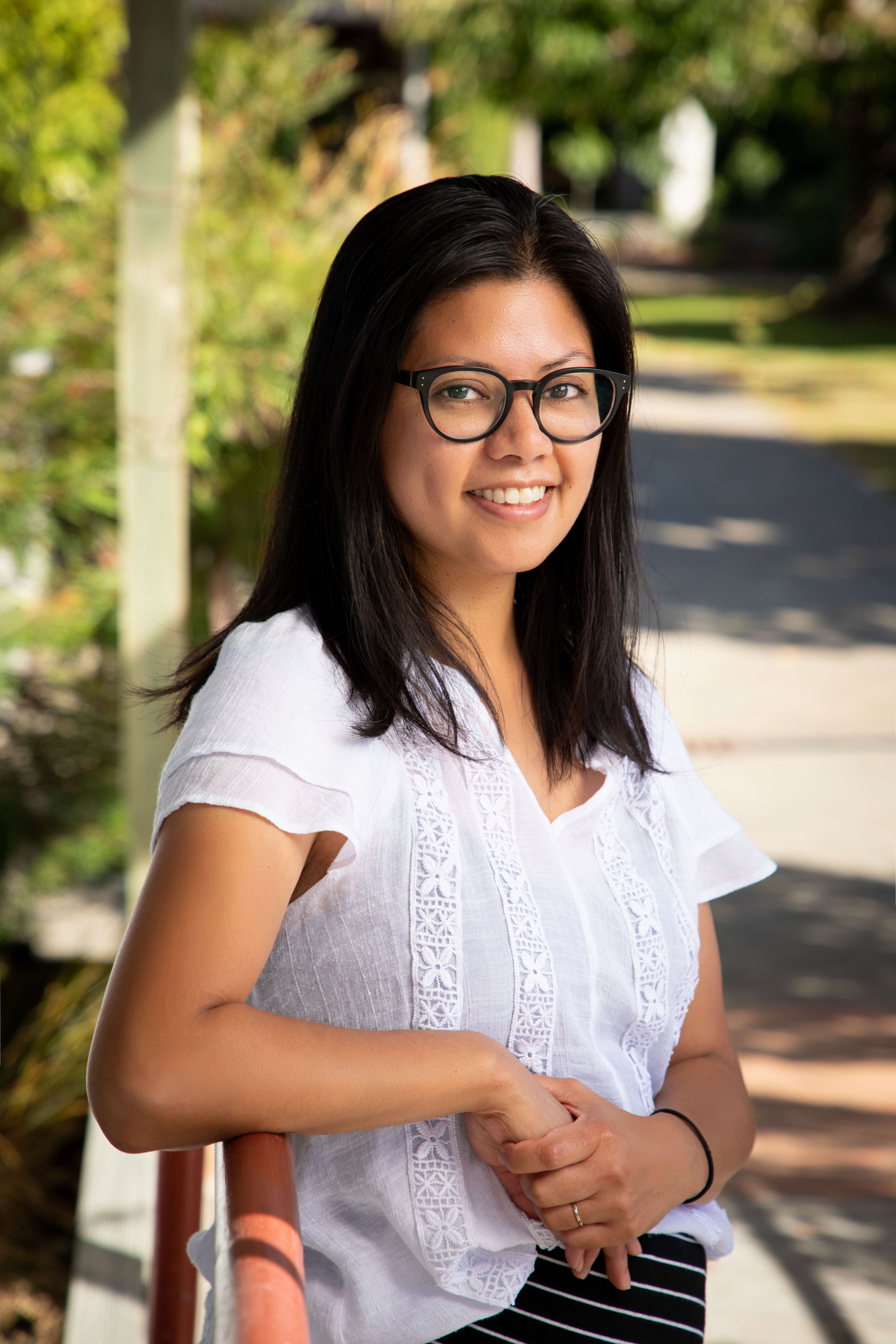 Jerrylynn Manuel
Instructional Designer
Southern Institute of Technology

Jerrylynn Manuel is an instructional designer at the Southern Institute of Technology Ltd. (a Te Pūkenga subsidiary) in Invercargill, New Zealand. Prior to her current role, Jerrylynn has worked as an instructor at the tertiary level within the vocational sector. Majority of her experience has been with teaching pre-nursing, and first and second-year nursing students both in New Zealand and Canada. In terms of facilitation outside of face-to-face instruction, Jerrylynn has dabbled in online, blended, and now HyFlex formats.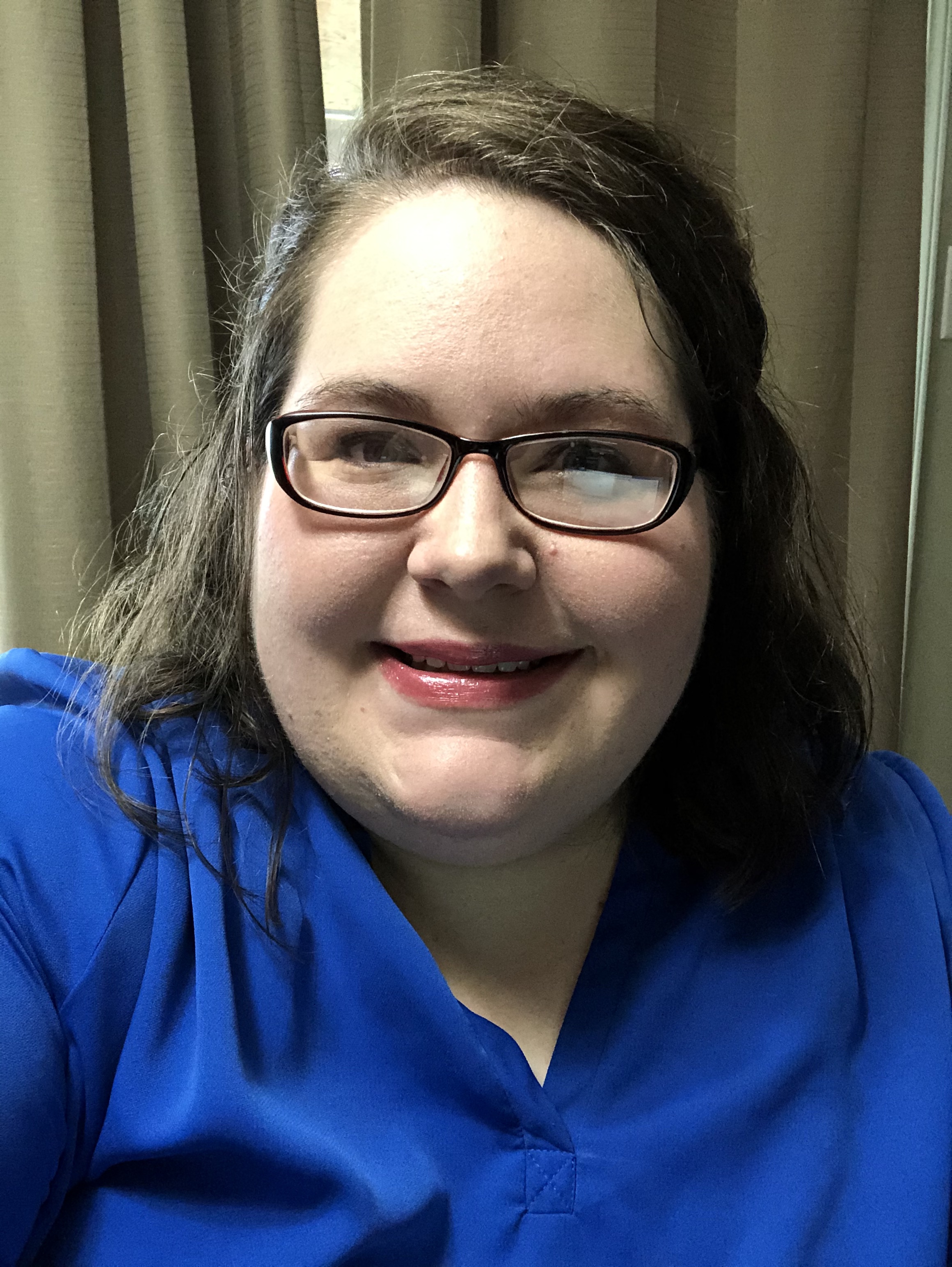 Kacy Midkiff
CTP Coordinator
Bluegrass Community & Technical College

Kacy Midkiff is a CTP Coordinator at Bluegrass Community & Technical College. With 8 years experience in public schools, Kacy made the leap to Higher Education in 2020. Kacy is passionate about being an advocate for students to pursue their dreams and have access to Higher Education.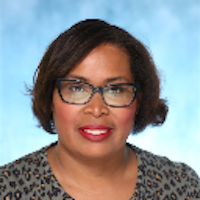 Xyanthine Parillon
Faculty
University of Houston Downtown

Xyanthine Parillon is an immunologist, science educator, and national mentor with Biomed Careers. Her PhD from Baylor College of Medicine involved investigating autoimmunity and developing preclinical models of a danger signal protein. Her EdD from the University of Houston involved computer assisted qualitative data analysis to determine strategies for effective leadership in healthcare. Continuing to teach human physiology presents a unique opportunity to engage in analytics of learning to inform making labs and lectures better and lead initiatives to increase student success.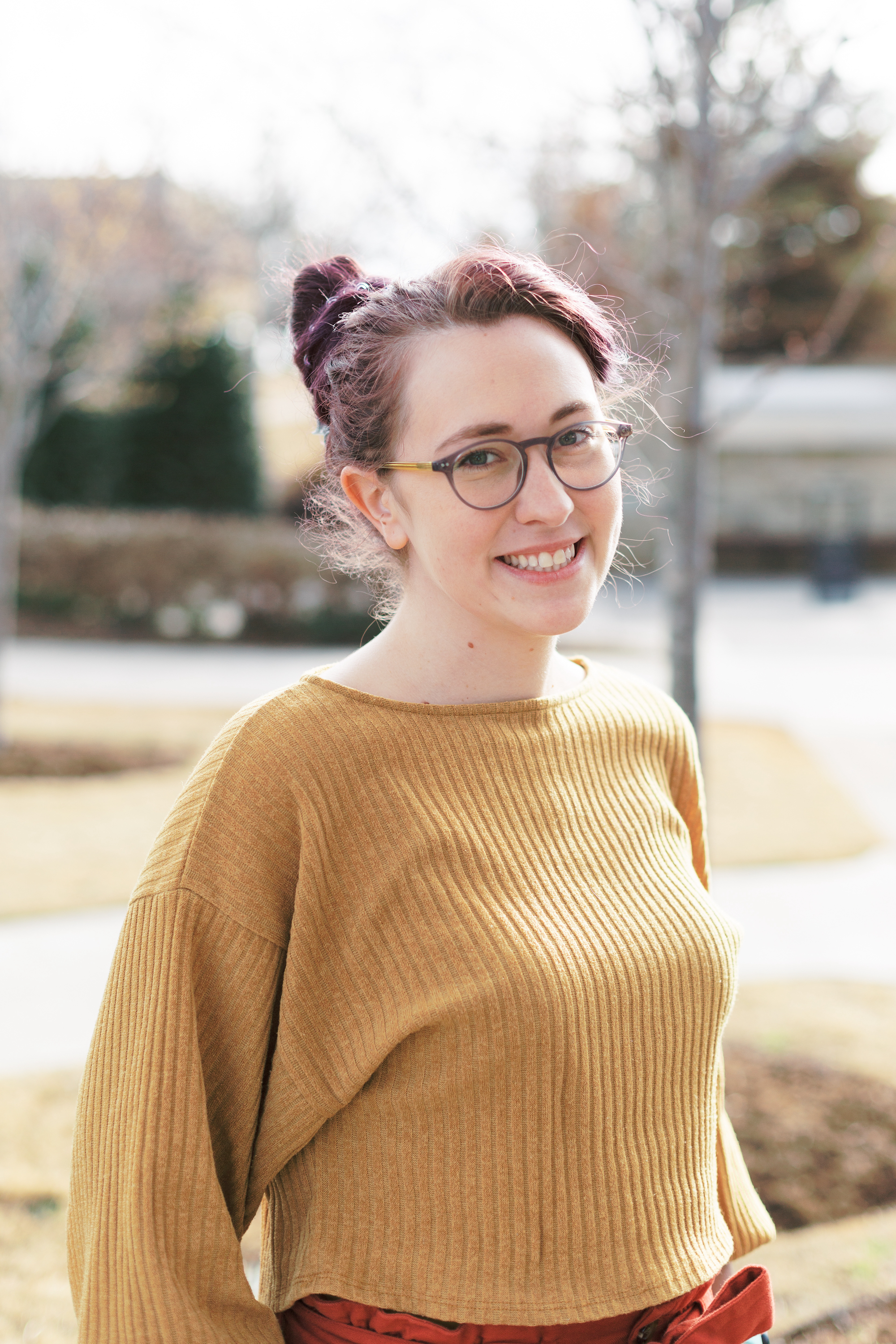 Sephra Scheuber
Oklahoma Christian University
Oklahoma Christian University

Sephra Scheuber is a graduate of Middle Tennessee State University's audio engineering program, and she also holds a Master of Arts in Experimental Psychology from the University of Central Oklahoma. She was a faculty member at the University of Central Oklahoma for almost 8 years, and she currently acts as a faculty member and an instructional designer at Oklahoma Christian University, helping instructors build engaging and effective courses.
Ryan Schmidt
Texas Tech University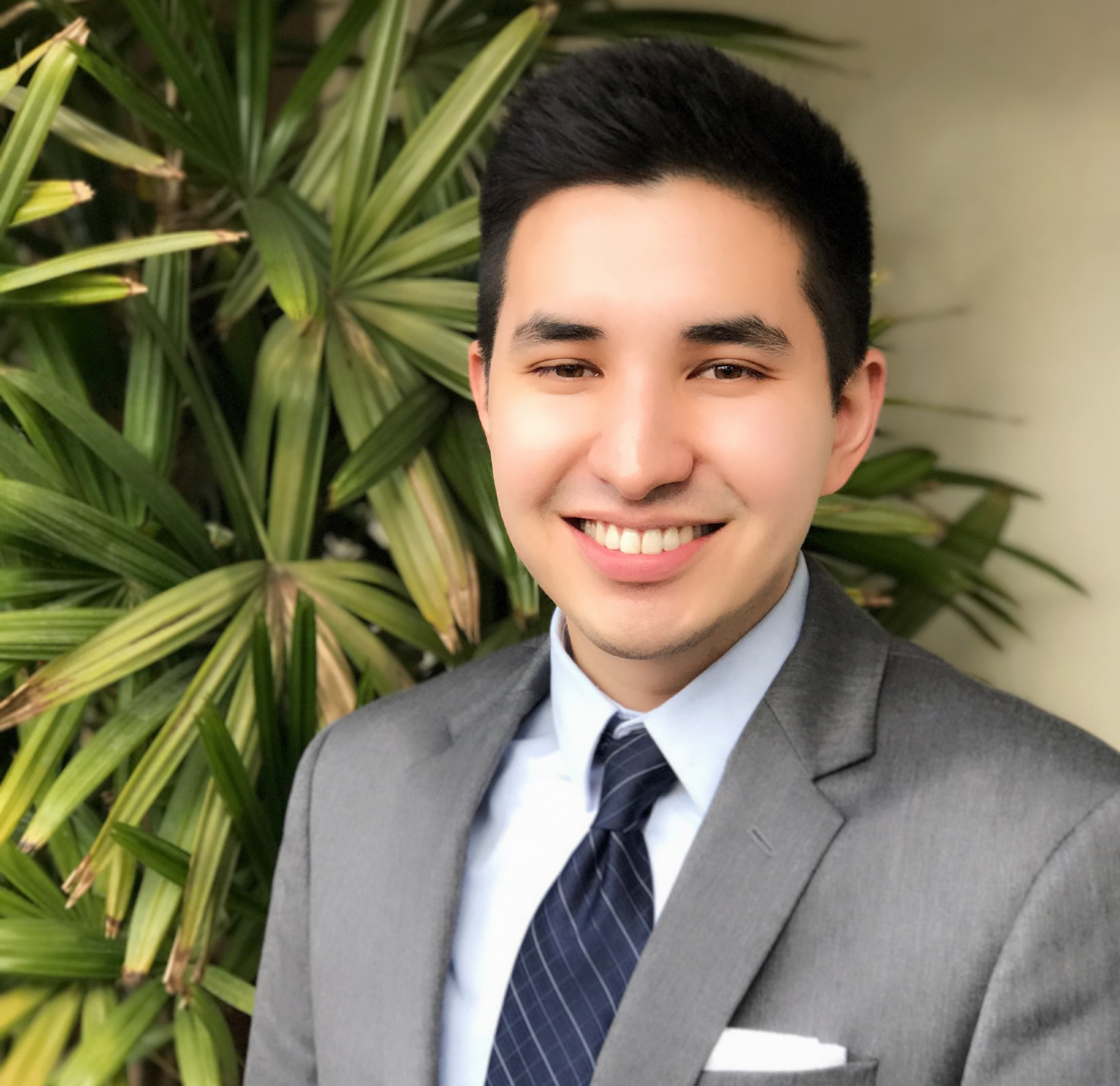 David Serna
Instructional Technology Specialist
University of the District of Columbia

David Serna, M.Ed., is an Instructional Technologist and Professional Development Coordinator at the University of the District of Columbia's Center for the Advancement of Learning. In this role, he provides professional development for the successful implementation of innovative instructional technologies, such as immersive technology. Furthermore, he implements HyFlex classroom training on campus, incorporating best pedagogical methods. Prior to joining the UDC team, he worked for China's largest online-based ESL company, where he delivered weekly webinars on the effective application of online teaching skills, such as Gamification, Teacher Voice Development, Time Management, and Student Engagement. He also collaborated closely with the Chinese government (CCTV) to create ESL Online Teaching Training, which was viewed by over 60,000 Chinese English teachers simultaneously. David has also taught in traditional and online classrooms in South Korea, China, France, and Thailand.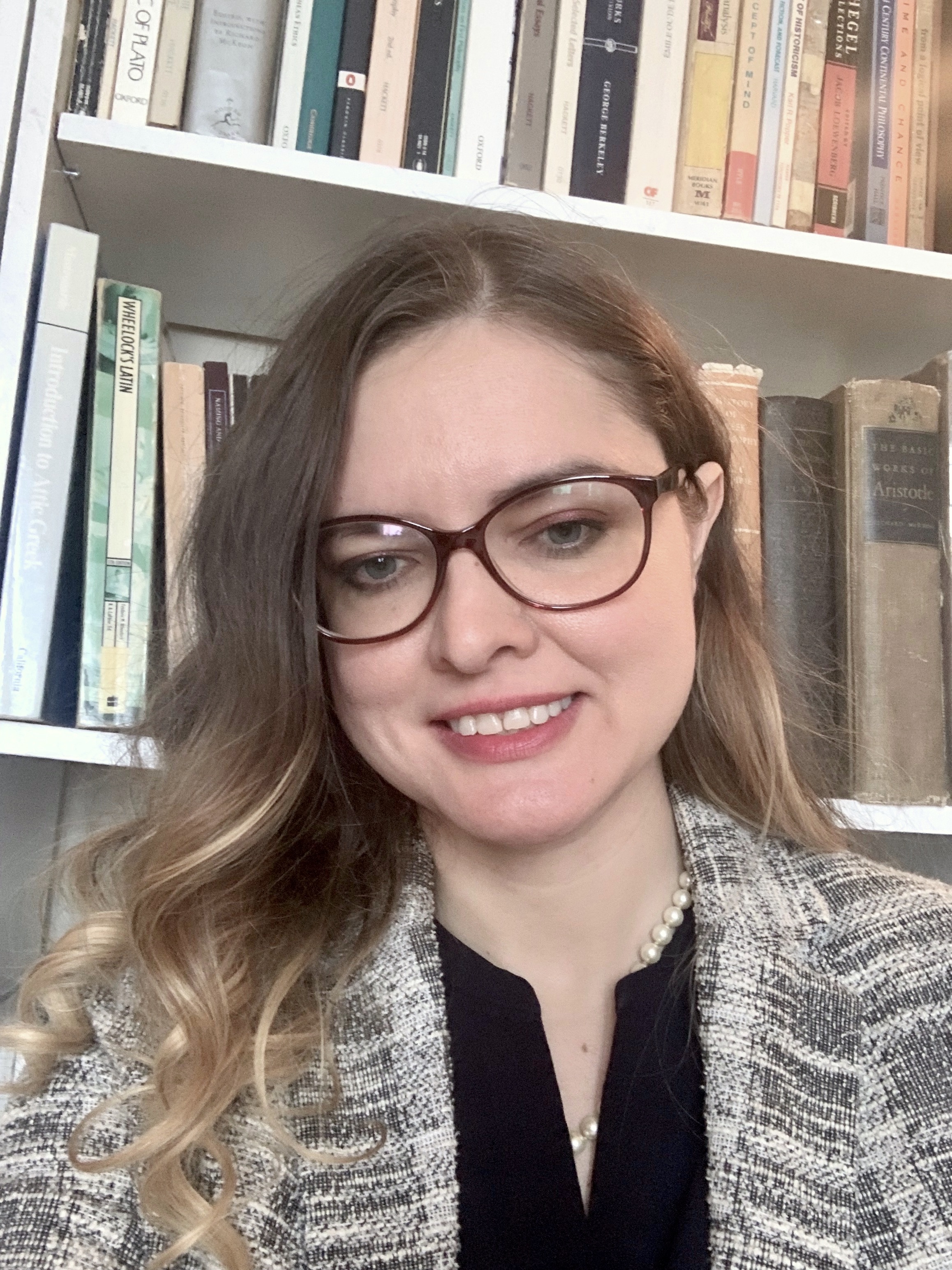 Casandra Silva Sibilin
Lecturer
York College, CUNY

Ms. Silva Sibilin is Lecturer at the History, Philosophy, and Anthropology Department at York College, City University of New York (CUNY). She teaches courses in Philosophy and Western Civilization and is currently an Andrew W. Mellon Transformative Learning in the Humanities Faculty Fellow. In her teaching, she seeks to empower students to be active participants and co-creators of their learning experiences. One of her goals is for students to think critically about course materials, class discussions with peers, and their own philosophies of life and education. As part of her fellowship, she is collaborating with CUNY colleagues and students on a podcast conversation about the meaning of grades and whether they contribute to or impede student learning and self-assessment. Over the past two years she has also focused on designing online synchronous courses that make use of new technologies and promote high levels of student participation and engagement.
Lisa Thompson Sousa
Assistant Professor
Sul Ross State University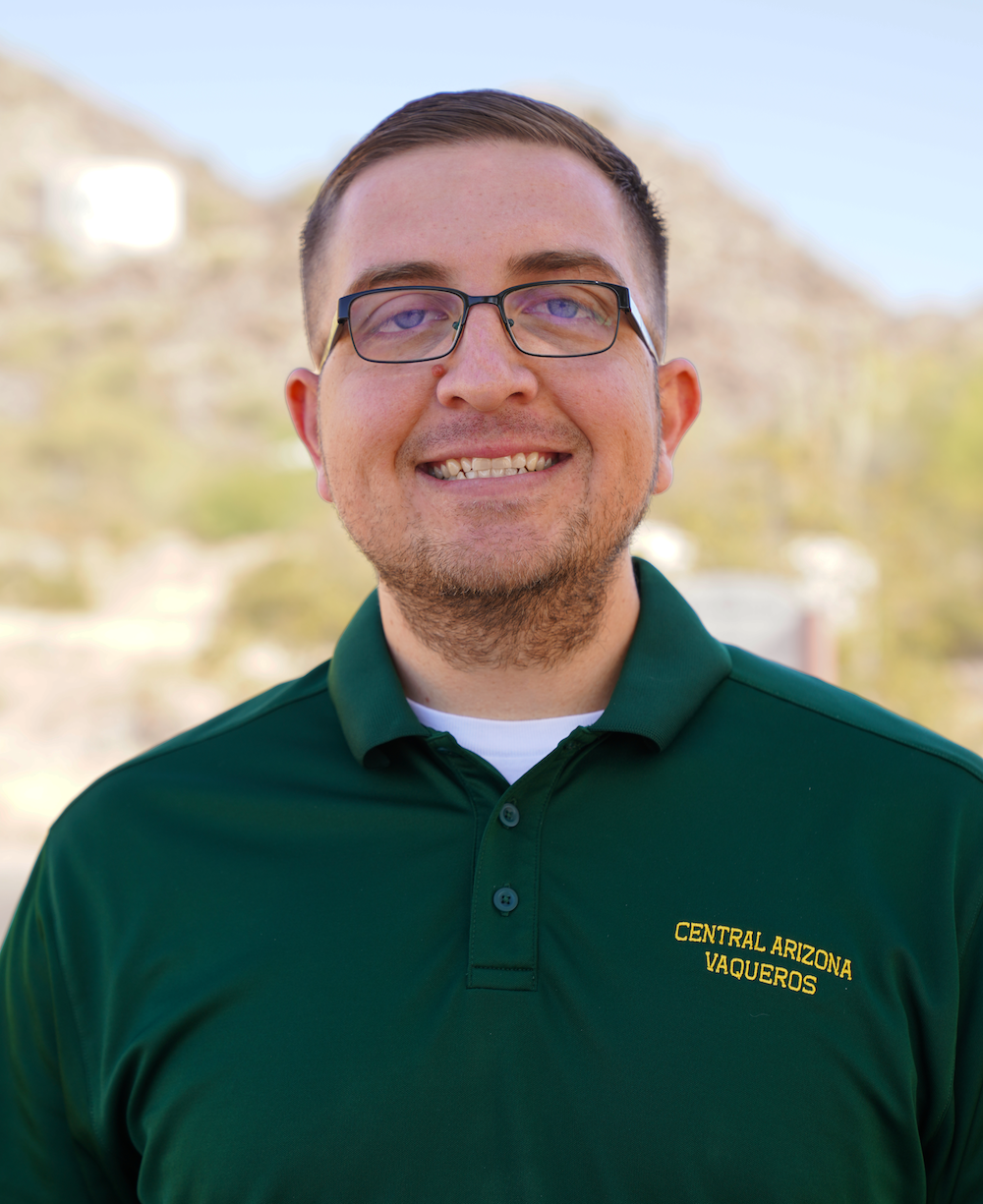 Joshua Tidwell
LMS Specialist & Adjunct Instructor
Central Arizona College

Joshua Tidwell is the Learning Management System Specialist at Central Arizona College. He also works as an adjunct instructor for the college's English department. In his work with the LMS and in the classroom, Joshua looks to combine his knowledge of learning technology and pedagogy to create engaging content and equitable experiences. His current emphasis is on empowering students in their educational journey by allowing them to make decisions in the classroom through gamified teaching approaches.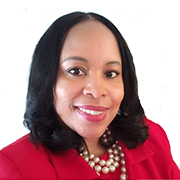 Katina Ward-James
Director, Education Services
Hampton University

Dr. Katina Ward-James is a Virginia native who was raised in Mathews County and attributes her sense of community to growing up in a small town. Dr. Ward-James holds a Bachelor of Science in Business Administration from Christopher Newport University, a Master of Science in Education in Instructional Technology from Troy University, and a Doctor of Philosophy (PhD) in Information Technology from Capella University. Dr. Ward-James has been an educator for twenty-four years and currently serves as the Director of Education Services at Hampton University. Prior to this appointment, she served as the Program Director for the Information Technology and Information Systems programs at South University, Virginia Beach campus and an Assistant Professor in the Computer Science department at Hampton University.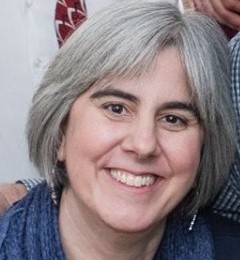 Dina Yagodich
Professor, Mathematics
Frederick Community College

Dina is a mathematics professor at Frederick Community College, teaching everything from the "I hate math" math class to Differential Equations, teaching for the past 18 years. She has a Bachelor's degree from Cornell University in Electrical Engineering and two Master's degrees from Johns Hopkins University in Electrical Engineering and Applied Mathematics.