Digital Teaching Symposium
Come together for a day of learning and sharing best practices.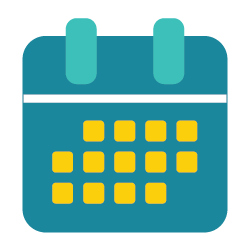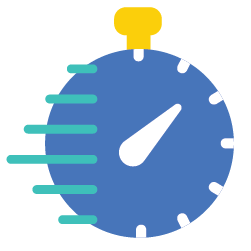 Keynotes
Dr. Newton Miller
Lead Faculty, Education Studies Programs
University of Arizona Global Campus

Dr. Newton Miller has been committed to the education arena since 1995 when converted non-traditionally from the ranks of the engineering field. His research interest lies within educating at-potential populations, focusing on the systemic thinking tied to student achievement, effective school cultures, and facilitating programming and instruction that promotes educational success within at-potential adult populations.

Dr. Miller currently serves as the Lead Faculty of the Education Studies programs at the University of Arizona Global Campus and is the author of "Why Some Seeds Don't Grow" a book that sheds light on high impact principles needed to enhance the educating, mentoring, and parenting of urban youth.
Newton Miller III
K-12 Administrator
Newton Miller is an alumnus of Saint Augustine's University in Raleigh, North Carolina. His degree in Elementary Education set him on a path toward school leadership. After earning his first master's in School Leadership from University of Arizona Global Campus. He then pursued and obtained his second Master's in School Administration along with his administrator's license at North Carolina Central University.

He has taught and led in multiple Title I schools. Throughout his career he has developed a passion to ensure every student has equitable access to their dream.
Cynthia Crenshaw
Principal Educational Consultant
Blackboard

Dr. Cynthia Crenshaw joined the Blackboard team in 2009, bringing with her over 20 years of experience in K-12 education, higher education, curriculum design, corporate training, and strategic consulting. She completed her Ph.D. in Adult Education and Online Learning from the University of Kansas and has spent a significant amount of her career instructing education professionals on how to become more effective course designers and instructors.

Institutions where she has taught include George Mason University, Colgate-Palmolive Global Leadership University, The Masie Center Global E-learning Consortium, Walden Institute/Capella University, University of Kansas, and Blackboard, Inc.
Speakers
Graceful Beam
Assistant Dean of Business & Supply Chain Management Instructor
Georgia Northwestern Technical College

Graceful Beam combines her experience in technology management and organizational development with her passion for drawing out of people and organizations their very best. She has done this through college teaching and corporate training, systems implementation consulting, information technology management, and leadership development in a variety of environments. As an assistant dean and instructor at Georgia Northwestern Technical College, Grace now enjoys the very best from her students and her colleagues.
Anne Bjerre
University Teacher
University of Sheffield

I am programme leader for the BMedSci Orthoptics degree at the University of Sheffield. I teach students at undergraduate and postgraduate level studying healthcare programmes. I have a special interest in introducing and using technology, for example Blackboard tools, Google apps and Pebblepad, to enhance students' learning experience and create a diverse range of assessment and feedback methods. I have presented many of these successful initiatives at learning and teaching conferences.
Jesrine Clarke-Darrington
Learning Technologist & University Teacher
University of Sheffield

Jesrine is the Learning Technologist for the Health Sciences School at the University of Sheffield, working across three divisions; Nursing and Midwifery, Human Communication Sciences and Orthoptics and Ophthalmology.
Daniel DiStasio
Instructional Designer
Keiser University

Daniel DiStasio joined Keiser University as faculty in 2008. He is part of the Instructional Design Team, Department Chair of General Education for the Online Division and chairs the Assessment Committee. He has led the assessment initiative from conception to development to implementation and data collection. A certified Quality Matters expert and faculty trainer, he has an MFA in Writing.
Roshanak Jafari
Assistant Professor of Biology
El Paso Community College

My name is Dr. Roshanak Jafari. I am an assistant professor of biology at El Paso Community College, living in El Paso, Texas. I hold a medical degree and have a full range of clinical, educational, and research experiences expected for an active professional. I have practiced, taught, and researched in medical, biological, forensic, and biomedical fields for about 25 years in different countries. I have ten years of teaching experience in higher education in the United States in face-to-face and online classes teaching anatomy and physiology, human biology, microorganisms and diseases, forensic pathology, etc. I advocate using technology in the classroom and online to enhance teaching effectiveness and increase student engagement.
Abdul Sattar Khan
Head of the Department of Family and Community Medicine
King Faisal University

Dr. Khan is now the Head of the Department of Family and Community Medicine at King Faisal University's College of Medicine. In addition, he has taught in colleges in Pakistan, Turkey, and Saudi Arabia. Dr. Khan has experience with curriculum development, revision, and evaluation at both the undergraduate and postgraduate levels. He has assisted in the development of a problem-based learning curriculum in Saudi Arabia, Turkey, Libya, Yemen, and Pakistan. He has served on numerous scientific committees to help establish the curriculum for postgraduate programs in family and preventive medicine in Saudi Arabia.
Nicole O'Dell
Senior Instructor
University of Rochester

Dr. O'Dell has extensive federal grant-writing and reporting experience, online instruction expertise, and has conducted over 120 different quantitative, qualitative, and mixed-methods studies aimed at documenting outcomes, progress and return on investments . Dr. O'Dell graduated from the University of Rochester Warner Graduate School of Education with a PhD in Teaching and Curriculum in 2019. Her dissertation research focused on the role that Deaf social identities play in asynchronous online college coursework.
Mary Beth Scumaci
Director of Online Learning
Medaille College

Mary Beth Scumaci is the Director of the Office of Online Learning at Medaille College. As the lead facilitator for the campus E-Learning Team, she collaborates with IT and the Medaille community to define online learning needs for the college. Mary Beth is a Blackboard Certified Trainer and Instructional Designer. As a past Associate Dean for Education Technology, Associate Professor of the Practice for the Department of Education, and elementary school teacher, she has a technology rich background and lots of experience integrating technology into the curriculum to motivate and engage students. Mary Beth is currently working with the E-Learning Team to facilitate the campus transition to Bb Learn Ultra as well as designing new online programing with the team and academic departments on campus.
Janet Thorlton
Clinical Associate Professor
University of IL at Chicago - College of Nursing

Janet Thorlton is a Clinical Associate Professor in the Population Health Dept. at the University of Illinois College of Nursing. She has been using the Blackboard learning management system for over 20 years and has received several teaching awards for designing impactful graduate-level online courses. She holds active memberships in the American Nurses Association, Sigma Theta Tau International, American Nursing Informatics Association, and the Interprofessional Education Collaborative.
Julianna Woite
Digital Learning Technologist & Adjunct Instructor
Medaille College

Julianna Woite, a Digital Learning Technologist from Medaille College, has always been passionate about designing engaging and pedagogically sound online classes. Julianna specializes in helping instructors create an engaging online presence and is a strong advocate for the use of humor and pop culture, both online and in traditional on-ground classes. Julianna, who has over fifteen years of online teaching and course designing experience, presently serves Medaille College as a member of the elearning Team and Online Advisory Board. In addition to her role in the Office of Online Learning, Julianna is an Adjunct Faculty member in Medaille's MSED program.
Sharon Austin
Academic Accessibility Technology Specialist
University of Tampa

Sharon Austin is a passionate accessibility advocate who holds the unshakable belief that the twin privileges of health and wealth should not be required to be able to make great contributions to society, to gain financial security, or network fully with others. Blackboard is used on two different levels; at the University of Tampa, Sharon uses Blackboard and Blackboard Ally in her role as an Academic Accessibility Specialist. At Morehead State University, she uses Blackboard to teach fully online courses as an adjunct faculty member.
Joseph Doan
Instructional Technologies Coordinator
Texas A&M University-Corpus Christi

Joseph Doan currently serves as the Instructional Technology Coordinator for Digital Learning and Academic Innovations (DLAI) at Texas A&M University-Corpus Christi (TAMU-CC). Joseph provides consultation for technology infused curriculum, collaborative review and assessment of prospective teaching and learning technologies, and training for TAMU-CC supported instructional technologies. Joseph is a Quality Matters certified Higher Ed Peer Reviewer, face-to-face and online APPQMR facilitator. He is also a TxDLA Certified Accessibility Specialist and co-coordinator of the TxDLA South Texas regional group.
Betsey Doane
Professor Emerita
Housatonic Community College

B.A. Albertus Magnus College; M.A. mathematics University of Massachusetts; MS computer and information science University of New Haven; totally blind professor who has taught mathematics at all levels 50 years; earned a system-wide teacher of the year award; mentor blind students in public schools. Hobbies: Amateur radio operator, cross country skiing, classical piano.
Aidan Johnston
Digital Learning Systems Developer
Glasgow Caledonian University

I have vast experience and knowledge in Virtual Learning Environments (VLE), Massive Open Online Courses (MOOCs), Podcasting, Vidcasting, Mobile Learning, Blended Learning, Blogs, Wikis and Web technologies to support teaching and learning.
Linda Ryder
Senior Instructional Designer
Hudson Valley Community College

Linda K. Ryder is the Senior Instructional Designer for Hudson Valley Community College in Troy, NY, where she also serves as adjunct faculty in fashion and art history. A pioneer in online learning she has been using Blackboard since it was released in the 1990s, and has been the Blackboard system administrator for multiple campuses, including HVCCs current SaaS instance. A visual artist, scholar, writer and educator, she earned an MA and MFA in studio art/printmaking, an MS in Curriculum Design and Instruction, and a graduate certificate in online learning and teaching from the University at Albany. Linda has been teaching studio art, art history, computer concepts, and technology in society for 40 years, and has over 30 years of experience in faculty development and adult education.
Anne Williams
Professor of Management & Academic Assessment Coordinator
Gateway Community College

Anne Williams, DBA is Professor of Management and the Academic Assessment Coordinator at Gateway Community College (GCC) in Connecticut. With over 20 years of higher education teaching experience, her pedagogy focuses on student centered learning with authentic assignments. Anne's courses include Human Resources Management, Enterprise Risk Management for Accountants, Business Statistics, Finance, Critical Thinking for Business, and Economics. As the Assessment Coordinator, she encourages a culture of continuous improvement through measurement of outcome attainment and reflection across all academic areas. Anne is committed to supporting students as they identify pathways to their academic and personal goals, and she was awarded Faculty Member of the Year for 2014. In addition to her work at GCC, Anne provides management consulting on enterprise risk management and employee engagement, and knits hats for the homeless. She serves as a Blackboard Exemplary Course Reviewer.
Mahinour Ezzat
Senior Specialist-Instruction
Higher Colleges of Technology

For more than 20 years I have been working in different roles related to learning, teaching and professional development. Throughout my professional career, I mastered designing, developing, and implementing performance improvement projects in educational environments with focus on faculty preparation. In my current role, I have been a key player in designing, implementing e-learning and educational technology initiatives as well as training programmes while continuously monitoring, reviewing and evaluating the impact of the implemented learning initiatives. I steer the adoption, integration and delivery of instructional learning technology to enhance the learners' experience for more than 1500 faculty members. I adopt innovative and creative techniques to enhance learning, I am an Advance HE Senior Fellow. I hold certificates in Distance Education from Indiana University. Certified Trainer for Digital Creator- BCS and a Certified Member of the Association for learning technology, CMALT.
Teresa Quezada
Assistant Professor of Practice
University of Texas at El Paso

Dr. Teresa Quezada is Assistant Professor of Practice in the Rhetoric and Writing Studies in the English Department at U.T. El Paso. She directs the Technical and Professional (TPW) Graduate Certificate Program and teaches undergraduate and graduate professional and technical writing courses to include specialized technical writing sections for health science and civil engineering majors. She has taught online since 2015 and has designed courses specifically for online delivery. Dr. Quezada has published chapters regarding online instruction and information literacy in the writing classroom.
Maria Teresa (Tessy) Torres
OER & Education Librarian
University of Texas at El Paso

Maria Teresa Torres has been in academic libraries for the past 7 years. She received her Bachelor of Arts from the University of Texas at El Paso and her Master of Science in Library and Information Science from University of North Texas. She currently works as the Open Educational Resources + Education Librarian at the University of Texas at El Paso.
Valerie Wheat
Associate Professor of Biology
Jefferson Community and Technical College

Dr. Valerie Wheat teaches Anatomy and Physiology at Jefferson Community and Technical College in Louisville, KY. For 19 years she has taught a number of BIO courses in online, hybrid, and in-person formats. She is always looking for new ways to help students understand some of the complicated concepts and processes in biological systems. Her goal is finding the "light bulb moment" when students are excited about understanding and making connections about what they learn.
Joel Wilson
Professor and Instructional Designer
Keiser University

Joel Wilson is a professor at Keiser University where he teaches exclusively online with the E-Campus division. He hosts weekly synchronous live sessions with asynchronous recordings for students who cannot attend in person. Professor Wilson is also a faculty advocate with Macmillan where he has beta-tested and presented on Achieve. His writings have been published in the Community College Journal of Research and Practice and Pedagogy.
Carl Moore
Assistant Chief Academic Officer
University of the District of Columbia

Carl Moore is the Assistant Chief Academic Officer at the University of the District of Columbia (UDC) and has been teaching for over 14 years. He has maintained appointments across the faculty-classification gamut, serving in instructional, adjunct, and tenure-track faculty roles. He has also created and instructed a variety of in-person and online education courses and for the past several years, Moore has dedicated his career to advancing the field of faculty development. In addition to his career in academic affairs, Moore has worked to enhance student success through a number of student services leadership roles in advising, retention, multicultural affairs, and TRIO programs. As a self-described "techie" and advocate for mission alignment, the sum of Moore's passions lie in leveraging technology to enhance student outcomes at the course and institutional levels.
Fatma Elshobokshy
Director of Learning Technology
University of the District of Columbia

Fatma Elshobokshy is the Director of Learning Technology at UDC's Center for the Advancement of Learning. In this position, she provides critical support aid for the OCAO's implementation of an institution-wide digital learning strategy that relies heavily upon leveraging technology to advance teaching and learning. This position provides institutional leadership on the use of emerging instructional technologies across modes of delivery.
Arie Sowers
Sr. Product Manager
Respondus

Arie Sowers is a Sr. Product Manager with Respondus, Inc. Arie has been helping colleges, universities and school districts solve their educational technology challenges for over 15 years.
Networking Break Facilitators
Lisa Clark
Senior Client Experience Manager
Blackboard

As a Senior Client Experience Manager with Blackboard, Lisa Clark currently supports faculty and administrative staff in higher education to promote the successful adoption of educational technology and implementation of distance education initiatives. She has previously served as a faculty member, course developer, and a senior director of Instructional Technology. Lisa is currently a doctoral candidate (ABD), a published researcher and regular presenter at professional conferences on distance learning.
Brad Katz
Client Experience Manager
Blackboard

Brad is a Client Experience Manager with Blackboard, which he joined at the end of 2019. Prior to that, his background included 30+ years managing projects and teams, as well as hands-on work in K12 and university classrooms. He has extensive experience designing, developing, managing, and delivering curricula and learning experiences for individuals ranging from young students through adults working on graduate material and professional content.

He operates at the intersection of pedagogy, technology, and UX design with a particular interest in how theories of narratology, theatre, and performance can inform that work.
Monica Hill
Client Experience Manager
Blackboard

Based outside of Washington, DC, Monica Hill has been with Blackboard since 2017. As your Blackboard Client Experience Manager, she helps college faculty and staff understand, identify, and use a variety of resources to optimize the value of their current Blackboard products and services. Monica has over two decades of experience in academia as a professor, instructional designer, administrator of online learning, and program evaluator.
Ruth Newberry
Client Experience Manager
Blackboard

Dr. Ruth Newberry joined Blackboard in 2014 and is a Principal Education Consultant who has assisted more than 80+ institutions across North America, Latin America, Middle East, South Africa, and China with assessment and competency education. With a doctorate in English and 25 years of Higher Ed experience in teaching, faculty development, Ed Tech leadership & administration, assessment, and curriculum development, she has presented at national and regional assessment conferences such as AALHE, IUPUI, HLC, SACSCOCs, the New England College Assessment, Texas Leap, and Drexel University.
Kat Biacindo
Associate Professor
California State University, Fresno

A computer geek since high school, technology was part and parcel of earning degrees at Rutgers University in Psychology. As a very private person, the virtual world is a very comfortable space and has provided opportunities that live educational settings could never even envision. Virtual is the new normal! Computer geeks and techies rejoice!
Rita Vela
Blackboard
Craig A. Agneberg
Senior Functional Consultant
Blackboard

Dr. Agneberg provides world-class training and consulting to a large and diverse client base and has successfully provided training and implementation expertise to Blackboard Learn clients since 2006. He has been a worldwide trainer, teacher, speaker and consultant for over 30 years and has taught Information Systems at various schools and universities throughout the U.S. Midwest for 13+ years. He has been an accomplished online teaching professional since 1999. For over 9 years, Dr. Agneberg has helped hundreds of clients successfully launch and implement Blackboard. Additionally, he also has 12+ in private enterprise consulting and developing computer- and Web-based training.
Breakout Sessions: Part 1
End Breakout Sessions: Part 1