Educator Insights
Guidance and insights from fellow educators to help higher education institutions deliver a more powerful and engaging teaching and learning experience.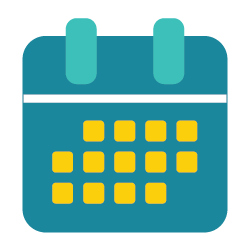 February 23, 2022
Upcoming webinar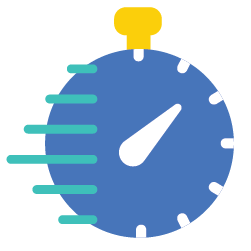 Upcoming Session
Wednesday, 23rd February | 10:00am HKT
Using Learning Analytics to Measure Student Engagement and Learning Outcomes in Virtual Tutorials
Presented by: Dave Gatrell, The Hong Kong Polytechnic University
Before the onset of COVID-19, researchers from the Educational Development Centre and teachers from three academic departments at Hong Kong PolyU designed an institutional project to explore the use of learning analytics for measuring student engagement and learning outcomes in 'virtual tutorials'. Virtual tutorials are sequences of learning activities that use a purposeful combination of synchronous and asynchronous online learning technologies, either outside of traditional face-to-face lectures or in place of them. As with conventional in-person tutorials, these virtual learning sequences can enable students to engage with course materials, interact with peers and teachers and reflect on their learning. Yet they may provide additional benefits: flexibility, immediate automated feedback and opportunities for repetition. Virtual tutorials can also help students access more varied multimedia resources, while discussion forums, interactive video software and videoconferencing platforms can facilitate novel forms of interaction between students, teachers and content (Bower et al., 2015; Garrison et al., 2000; Scagnoli et al., 2019).

One of the greatest challenges in virtual tutorials is ensuring that students are actively engaged and learning. To address this, the project uses learning analytics based on 'trace data' (Kovanovic et al., 2015) from the University's online platforms to provide teachers with reports on the frequency of different actions for students in each tutorial. This is combined with data from surveys, showing students' perceptions of each tutorial and the constituent learning activities, and teacher reflections on the design and delivery of each tutorial. This mixed-methods approach provides evidence of the impact of virtual tutorials on student learning and engagement and supports teachers in monitoring and managing learning and enhancing the quality of their teaching. Chi and Wylie's (2014) ICAP framework is also used to categorise individual activities and measure their impact on engagement.

This presentation, drawn from the project, will feature case studies of distinct approaches to virtual tutorial design. It highlights the value of using learning analytics, triangulated using findings from student surveys and teacher reflections, to evaluate the impact of virtual tutorial learning design on learning outcomes and student engagement.
Who is this webinar for?
Professors, Lecturers, Learning Designers, Teaching & Learning staff
Presenter
Dave Gatrell
Educational Developer and Digital Learning Specialist
The Hong Kong Polytechnic University

Dave is an educational developer and digital learning specialist at Hong Kong PolyU. He is studying towards a PhD in E-Research and Technology Enhanced Learning with Lancaster University. His professional and research interests are in online and blended learning, MOOCs, learning analytics, and the use of video annotation in formative assessment for professional learning.
Moderator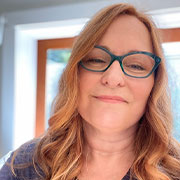 Jacqueline Bates
Client Experience Manager,
Global Client Experience, Blackboard

Jacqueline Bates is a Senior Digital Leader with over 30 years of professional and strategic digital experience in Australia and internationally. She has worked across multiple industry sectors including Higher Education, VET, Government and Corporate. Jacqueline is an accomplished driver of innovation and digital transformation, and has a passion for eLearning that extends throughout her career as a Learning Designer, Developer and Online Facilitator.
About Blackboard
Blackboard is a leading EdTech company, serving higher education, K-12, business and government clients worldwide. We connect a deep understanding of education with the power of technology to continuously push the boundaries of learning. Our mission is to advance learning together with the world's education community so that all learners, educators, and institutions can realise their goals today and prepare for tomorrow.