Upcoming Webinars
Thursday 30th September, 2021 | 11:00am – 11:45am SGT
Formative and Summative Assessments in Calculus: The Blackboard Experience
Presented by: Erlyn M. Geronimo, University of Santo Tomas
This presentation describes how formative and summative assessments can be administered during asynchronous sessions of Calculus courses in University of Santo Tomas College of Education using various features of Blackboard. Furthermore, this also presents varied test types, different assessment forms, and use of feedback mechanism using Blackboard to improve not just the cognitive aspect, but also the affective aspect of the students, as supported by related literature. This involves two sections of sophomore Food Technology students enrolled in Differential and Integral Calculus and one section of junior Secondary Education students major in Mathematics enrolled in Integral Calculus during the current term of Academic Year 2021-2022. A correlation was done to determine how the first set of these formative assessments are affecting a student's academic performance in the Calculus course as of the first summative assessment.
Webinar Presenter
Erlyn M. Geronimo
Assistant Professor
University of Santo Tomas – Manila

Erlyn M. Geronimo is a graduate of BS Math and MS Applied Math from University of the Philippines (UP). She has been teaching for more than 20 years with teaching experience from UP Diliman, UP Manila, and University of Santo Tomas (UST). She topped the 2011 Licensure Examination for Secondary Education Teachers, and was a Supervising Teacher in Mathematics in UST Education High School from 2011 to 2017. In 2014 and 2016, she received a Dangal ng UST Award for being the Most Outstanding Instructor and Most Outstanding Asst. Professor respectively. She is currently finishing her PhD in Education Major in Mathematics at UP Open University.
Moderator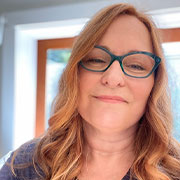 Jacqueline Bates
Client Experience Manager,
Global Client Experience, Blackboard

Jacqueline Bates is a Senior Digital Leader with over 30 years of professional and strategic digital experience in Australia and internationally. She has worked across multiple industry sectors including Higher Education, VET, Government and Corporate. Jacqueline is an accomplished driver of innovation and digital transformation, and has a passion for eLearning that extends throughout her career as a Learning Designer, Developer and Online Facilitator.