Fix Your Content Day 2021
A 24-hour global competition to create more inclusive digital learning content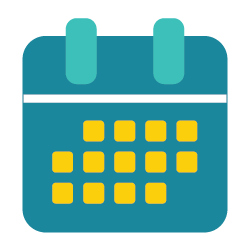 About the Challenge
Each year, the global accessibility community unites on the third Thursday of May for Global Accessibility Awareness Day (GAAD) to highlight the need for more inclusive digital content. We seek to join the conversation by inspiring and motivating institutions across the globe to demonstrate how accessible content is better content.
Due to the success and excitement around last year's event, Blackboard is bringing back the Fix Your Content Day Challenge, a 24-hour global competition committed to creating accessible and more inclusive digital learning content. The objective of the day is to mobilize instructors and staff to fix as many digital course files as possible through Ally. During the day, we'll track the activity of participants, share updates on social media, and at the end of GAAD, announce the champions.
Missed last year's competition? Check out our Fix Your Content Day whitepaper for a recap of the results, winners, and overall impact of the Ally accessibility community.
Challenge your institution to make the leaderboard in 2021. Register today!