Serie de Webinars: Los Jueves de la Innovación
Blackboard le invita a participar una vez al mes en un webinar temático donde intercambiar ideas y conocimientos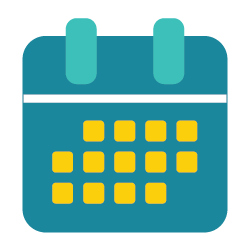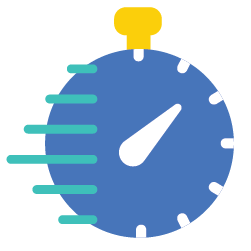 Acerca de la serie de webinars
Todas las instituciones educativas tienen como objetivo ofrecer una experiencia de enseñanza y aprendizaje más atractiva y poderosa. ¡La Serie de webinars "Los Jueves de la innovación" ha sido diseñada para ayudarles a conseguirlo!
El tercer jueves de cada mes a las 16:00h, tiene cita con Audrey, Ester, Eduardo, Raul, otros compañeros y colegas para compartir información y experiencias.
Aprenderá cómo otras instituciones están mejorando la experiencia de aprendizaje de sus estudiantes, formando a sus educadores, ganando eficiencia y, en última instancia, ayudando a alcanzar el éxito.
Esperamos que estas sesiones despierten su interés y le proporcionen ideas nuevas e innovadoras que luego pueda poner en práctica en su institución.
Sesiones
Jueves 17 de Septiembre | 16:00 - 17:00h CEST
Blackboard Ally: El mejor contenido es el contenido accesible

Presentador:
Ester Muñoz, Responsable de Felicidad del Cliente de Blackboard – eLearning Media
Descripción de la sesión:
¿Cómo de importante es la accesibilidad en tu organización? ¿Qué ocurre cuando un alumno necesita una versión adaptada de un contenido? ¿Y cuánto tiempo se tarda en evaluar, preparar y entregar esa versión personalizada?
En este webinar te invitamos a conocer Blackboard Ally, diseñado para ser una pieza indispensable en su ecosistema de aprendizaje, es la revolucionaria solución de accesibilidad de Blackboard que se centra en utilizar la inclusión, la sostenibilidad y la automatización como sus pilares clave, ayudándote a hacer tu contenido online más accesible:
Comprueba automáticamente los materiales del curso en busca de problemas comunes de accesibilidad, incluidas las normas de accesibilidad WCAG 2.1.
Genera automáticamente versiones en formatos alternativos (texto, audio, epub…) utilizando algoritmos avanzados de machine learning, haciéndolos disponibles para los alumnos, sin intervención del profesor o administrador.
Ofrece orientación a los instructores para mejorar la accesibilidad del contenido del curso e informes globales de accesibilidad.
Dates 2 half width
Be ready to chat to discuss the questions you have about migrating to SaaS. This is more than just a webinar! Feel free to interact and ask your questions.
Webinar impartido por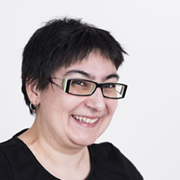 Ester Muñoz
Responsable de Felicidad del Cliente de Blackboard
eLearning Media

Ester es Ingeniera y cuenta con una experiencia de más de 20 años en el mundo del eLearning, donde ha tenido la oportunidad de trabajar en multitud de proyectos en Universidades y Empresas ayudando a implementar campus virtuales y otras soluciones para formación online.

Es responsable de Felicidad de Cliente de Blackboard Learn en eLearning Media*, aportando a los clientes de Blackboard Learn toda la formación, soporte y asesoría que necesitan para alcanzar sus objetivos, con la garantía de estar certificada por Blackboard.

*eLearning Media es una consultora que ofrece soluciones para formación online, Partner Gold de Blackboard en España y Portugal, formado por un equipo de profesionales expertos y apasionados por la educación y la tecnología, con múltiples casos de éxito en España y Portugal.
"
Praesent lacus sapien, commodo id congue sed, cursus eu leo. Donec hendrerit tortor ut viverra lacinia. Proin hendrerit erat nulla. Nulla id dictum nulla, sit amet auctor magna. Vestibulum congue lectus in orci viverra condimentum."
Read more Jane Doe, M.A.
eLearning Manager
Monument University