Serie de Webinars: Los Jueves de la Innovación
Blackboard le invita a participar una vez al mes en un webinar temático donde intercambiar ideas y conocimientos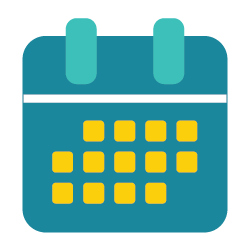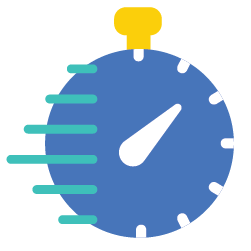 Acerca de la serie de webinars
Todas las instituciones educativas tienen como objetivo ofrecer una experiencia de enseñanza y aprendizaje más atractiva y poderosa. ¡La Serie de webinars "Los Jueves de la innovación" ha sido diseñada para ayudarles a conseguirlo!
El tercer jueves de cada mes a las 16:00h, tiene cita con Audrey, Ester, Eduardo, Raul, otros compañeros y colegas para compartir información y experiencias.
Aprenderá cómo otras instituciones están mejorando la experiencia de aprendizaje de sus estudiantes, formando a sus educadores, ganando eficiencia y, en última instancia, ayudando a alcanzar el éxito.
Esperamos que estas sesiones despierten su interés y le proporcionen ideas nuevas e innovadoras que luego pueda poner en práctica en su institución.
Sesiones
Todas las sesiones serán grabadas y enviadas después del webinar.
SESIÓN DE JUNIO
Jueves 18 de Junio | 16:00 - 17:00h CEST
Aumente el éxito institucional y del estudiante con Blackboard Data & Analytics

Presentador:
Alberto De La Viuda Esteban - International Solutions Engineer – Blackboard
Descripción de la sesión:
Blackboard Data: Un paso más en la Analítica de datos en el modelo SaaS.
Blackboard Data: Introducción a la solución, situación actual y próximos pasos.
Blackboard Data Foundation: Servicio ofrecido por el departamento de Consulting de Blackboard para trabajar de forma conjunta con el cliente en la definición de los casos de uso de la institución, y como resultado final crear la integración con una herramienta de Business Intelligence.
Dates 2 half width
Be ready to chat to discuss the questions you have about migrating to SaaS. This is more than just a webinar! Feel free to interact and ask your questions.
Webinar impartido por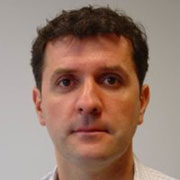 Alberto De La Viuda Esteban
Solutions Engineer - EMEA South
Blackboard

Ubicado en Madrid, Alberto trabajó durante 10 años como persona de contacto para la gestión de la plataforma eLearning del Instituto de Empresa, IE Madrid. Hoy es responsable del área técnica de preventa en el sur de Europa, con un amplio conocimiento de nuestra cartera de soluciones y cómo integrarlas dentro de las instituciones. Cubriendo las áreas principales relacionadas con la adopción de tecnología en educación: Bb Learn, sistemas de videoconferencia como Bb Collaborate, análisis como Bb Data y accesibilidad como Ally.


"
Praesent lacus sapien, commodo id congue sed, cursus eu leo. Donec hendrerit tortor ut viverra lacinia. Proin hendrerit erat nulla. Nulla id dictum nulla, sit amet auctor magna. Vestibulum congue lectus in orci viverra condimentum."
Read more Jane Doe, M.A.
eLearning Manager
Monument University