Lecturer Webinar Series: How to Teach with Blackboard Learn Basics
A series of free webinars to understand how Blackboard Learn Original and Learn Ultra can support your teaching, your subject and your students' learning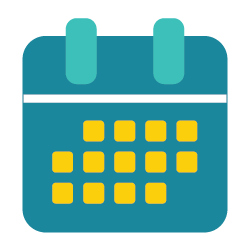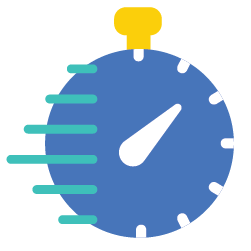 Who are these webinars for?
This webinar series is designed for you as a lecturer, or a teaching assistant who are at the beginning of your journey using Blackboard Learn Original and/or Blackboard Learn Ultra in your day-to-day teaching, whether you teach on campus or online.
Why this webinar series?
Teaching may be delivered in a wide range of modalities or settings; from traditional onsite face-to face teaching to distance learning including blended, hybrid, HyFlex and co-modal to name but a few. These terms can be quite confusing as their definitions may vary from one institution or author to one another. We will do our best to clarify these modalities of delivery. Additionally, whatever the modality or the definition of your teaching delivery, using technology may be daunting for you as there is a wide range of tools and functionalities available within your LMS.
Wondering if this is for Learn Original or Learn Ultra?
Do I have Learn Original?
See here
Do I have Learn Ultra?
See here
In each webinar, we have selected the following topics or functionalities:
Discussion
Content
Adaptive Release & Conditional Availability
Assessment & Question Analysis
Feedback, Rubrics & Peer Assessment
Grade Center & Gradebook
Student Progress & Personalised Learning
We will cover the above topics or similar functionalities across these two different LMS's: Learn Original and Learn Ultra. You will be able to see and understand the differences and commonalities between the two interfaces and how they can enhance your students' learning. For those who are still using Learn Original, the webinars can be a sneak preview on Learn Ultra. You can use this opportunity to discover a responsive and accessible design for online learning.
What can you expect?
In each webinar we will provide an introduction about the session's topic or functionality by using or referring to learning theories, articles from academic literature, learning design approaches or higher education use cases as appropriate. We will then explore with you the workflow enabling the key tool or functionality which will really help you to deliver your teaching in a more effective and pedagogically sound way in Learn Original and in Learn Ultra.

Hopefully at the end of this series, you will be more confident in using your LMS. These webinars are presented by Blackboard Academy.
What if you miss a webinar?
All webinars will be recorded and emailed to you after the session. Even if you can't attend live, please register so you can receive the recording.
Interested to know more about the webinar topics?
Click on a topic below to learn more:
1. How do you to create and effectively use discussion forums in Learn Original and in Learn Ultra?
This webinar is designed to provide you with easy step-by-step instructions on how to create, manage and grade discussion forums available in Blackboard Learn Original and in the Ultra Course View. This session will offer you the opportunity to review how you used the discussion forums in 2021, or not, and plan for 2022.

In discussion forums, students can share thoughts and ideas about class materials as well as themes or topics aligned to learning objectives. In Blackboard Learn, course members can have the thoughtful discussions that take place in the traditional classroom, but with the advantages of asynchronous communication. Participants don't need to be in the same location or time zone, and they can take the time to reflect and consider their peers and your responses and feedback. Additionally, every single student may be able to express themselves, which is not always possible in the traditional classroom. You may use discussions for your students to complete the following tasks:
Meet with their peers for collaboration and social interaction.
Pose questions about homework assignments, readings, and course content.
Demonstrate their critical understanding, analysis or application of course material.
2. How do you create and upload content in Learn Original and in Learn Ultra?
More than ever, the organization of content in an LMS is critical to ensure students can navigate at ease through their scaffolded learning paths. This webinar is designed to highlight best practices and provide you easy step-by-step instructions on how to create and upload content available in Blackboard Learn Original and in the Ultra Course View. In your Blackboard courses, you can add a variety of content, such as online lectures, multimedia, tests, assignments, and links to websites and social media.
3. How does Adaptive Release work in Learn Original and Conditional Availability in Learn Ultra?
With adaptive release in Learn Original, instructors can create a set of rules to control how content is released to students in their courses. There are two different types available in Original; basic and advanced adaptive release. The rules may be related to availability, date and time, individual usernames, membership in course groups, review status of another item in the course, and Grade Center items such as scores, attempts, and calculated columns.

Adaptive Release in Original
When you customize the release of content, you create a course that's more interactive and tailored to the needs of individual students, thus creating a personalized learning path.
Conditional Availability in Learn Ultra
With conditional availability in Learn Ultra you may release content with scheduled dates, based on performance, in sequence, by user or groups and review status. We will be discussing which criterium or combination of criteria is suitable for a specific situation.
4. How do you design and manage assessment items in Learn Original and in Learn Ultra?
Test and Assignment in Learn Original
With assignments, you can create assessed work and manage the grades and feedback for each student separately. You can create assignments in content areas, learning modules, lesson plans, and folders.

Create and Edit Assignments in Learn Original
In Learn Original you can use tests and surveys to measure student knowledge, gauge progress, and gather information from students.

Create Tests, Pools and Surveys in Learn Original

Test and Assignment in Learn Ultra
The Tests and Assignments tools are always available to instructors in the Ultra Course View, and students can access their assessment tasks right when they need it. You are also able to create tests and assignments alongside other content, as a standalone or within a content folder or learning module. You can also create a group assignment and release it to one or more groups in your course. We've made some changes to assessment feature names based on user research and current industry standards. The Ultra Course View includes the new terminology that aligns with current standards.

Ultra vs. Original Course View assessment terminology
Although "Test" and "Assignment" are presented separately in Learn Ultra, there are no functional differences between "Test" and "Assignment". However, as an Instructor you can rename "Test" and "Assignment" in order to use the terminology adopted in your programme or your institution. For example use the terms of "Continuous assessment" and "Final examinations" or "Course work" and "Final assessment" if this is the case for your course.
Question Analysis in Learn Ultra
Question analysis provides statistics on overall performance, assessment quality, and individual questions. This data helps you recognize questions that might be poor discriminators of student performance. You can run a report before all submissions are in if you want to check the quality of your questions.
5. How do you create a marking structure and provide feedback using rubrics, audio and video in Learn Original and in Learn Ultra?
A rubric is an objective assessment tool for student work or performance, that clearly outlines marking/grading criteria, performance levels and performance descriptors.
Rubrics further ensure consistent and impartial grading and help students organize their efforts and focus on your expectations of the graded work. When you allow students access to rubrics before they complete their work, you provide transparency into your grading methods. Rubrics will also help you to provide feedback in a very efficient way, supporting quality assurance and external accreditation.
Peer and Self-Assessment
Peer assessment, also called peer review, when supported with "rubrics" will also help students to understand your course's or programme's marking criteria. Peer assessment enables students to review their peers' work through criteria-based evaluation. It's simple for instructors and students to use. It will save you time as a Lecturer and it will benefit your students. Peer assessment enables students to reflect critically on marking criteria and improve their performance.
6. How do you use the Grade Center in Learn Original and the Gradebook in Learn Ultra?
Allocating marks to students' work is one of the most important tasks in teaching. Let's discover together the functionalities and affordances of the Grade Center in Learn Original and the Gradebook in Learn Ultra.
7. How to use data and key tools to monitor and support student progress and personalised learning in Learn Original and in Learn Ultra?
The Retention Center in Learn Original
The Retention Center helps you discover which students in your course are at risk. Based on default rules and rules you create, students' engagement and participation are visually displayed, quickly alerting you to potential at risk students. From the Retention Center, you can communicate to these students and help them take immediate action for improvement.
Tracking progress Learn Ultra
As you monitor student performance in your course, you can ensure all have an opportunity for success. In the traditional classroom setting, you can determine if students grasp the material through non-verbal cues, facial expressions, participation, and hand raises. In your online course, you can assess student performance with a collection of Blackboard Learn tools.
Start early. Use the tools to establish a baseline of student performance. This baseline is invaluable as you compare it to how your students perform throughout your course. You'll see patterns and recognize when you need to help at-risk-students succeed and prevent high-performing students from getting bored. Student performance also provides insight into the overall design and effectiveness of a course.
Webinar Recordings
Access past session recordings:
Speakers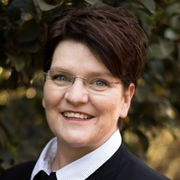 Adriana Botha joined the Blackboard Educational Consulting & Training team from the University of Pretoria (South Africa) as a Senior Educational Consultant. I'm an Educational Psychologist by profession and hold a PhD in Information Systems. With 13 years of experience in higher education, I'm now responsible for delivering services primarily in Europe, Middle East and Africa. My portfolio includes the Digital Teaching and Learning Series with Blackboard Academy, Assessment & Accreditation, Learning Technology Planning and Product Training.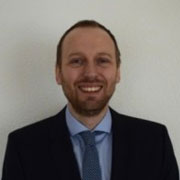 Dennis Nevels, Educational Consultant at Blackboard for Europe Middle East and Africa. Before my current position, I was working as a Client Experience Manager where I learned a lot about our product portfolio and the challenges our customers are dealing with. Prior to joining Blackboard, I have worked in higher education as a lecturer and product owner in software development.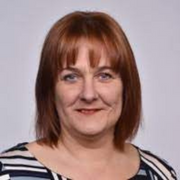 Gillian Fielding, BA (Hons), MSc, PGCE, SFHEA, FIITT, is a Blackboard Client Experience Manager. She has worked in education for 30 years in a variety of roles: Digital Skills Manager, TEL Champion, Lecturer, Module Leader, special needs trainer and worked in higher and further education.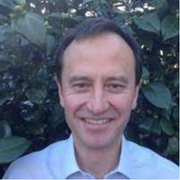 As a Client Experience Manager (Europe), Hervé Didiot-Cook has the opportunity to work directly with current clients especially in the UK, Ireland, France and Belgium and help them to have the best Bb experience possible. Prior joining Blackboard in November 2016, Hervé has worked in the UK Higher Education for more than 25 years. He held various roles and responsibilities: lecturer in French, head of department, external examiner, community of practice lead.