Shifting Higher Ed Strategies in a Post-COVID World
Learn how to navigate the challenges ahead
About the webinars
Institutions have quickly pivoted to ensure the health and safety of students and staff. During this time, we've seen a massive response with institutions focused on taking immediate action, namely temporary closures and the transition to virtual workforce and classroom environments.
With many competing demands, institutions are carefully prioritizing their time and resources. As a new virtual environment is established and the more immediate needs are met, leaders will shift to consider how to most effectively mitigate the financial impact that lies ahead with retention and enrollment, as well as how to plan and innovate for long-term sustainability.
To address these issues, we're offering a special two-part webinar series on shifting strategies in higher education for a post-COVID world. Join us for one or both of our scheduled sessions.
We'll discuss the impact on institutions, current trends—and counter trends—in the higher ed response, and how schools can respond in four key areas to help mitigate the impact and plan for the long-term success of their students and staff:
Marketing
Enrollment
Student Support
Retention
In partnership with:
Sessions
Session 1: Marketing and Enrollment Strategies
Early signs of potential declines in enrollment and retention are surfacing as schools report slowed enrollment funnels and students delay their education or consider options closer to home while also evaluating the financial impact this crisis will have on the affordability of higher education.

The COVID crisis has exposed how important online programs are to an institution's long-term sustainability, and students' program preferences may change following a shift in careers trends in response to the crisis. Institutions should start planning now for how they will reach and enroll students for upcoming semesters when so much remains uncertain. In part one of this webinar series, Dr. Michael Frasciello, Syracuse University and UPCEA Board of Directors, will join us to discuss strategies for marketing and enrollment management, including shifting your marketing plans and budget to reach the right students and clear the path for their successful enrollment.
Session 2: Student Support and Retention Strategies
Today, institutions report record-breaking requests for proactive, ongoing support. While support request volume increases, support capabilities are shrinking due to challenges in shifting to a work from home model for employees and disruptions to student-based staffing. As students have their educational experiences turned upside down, they look to their institutions for support and guidance. How institutions respond and engage can ultimately push a student to persist or stop out.
In session two of this webinar series, join student success leaders from Wichita State University (WSU) to discuss strategies for virtual support, continuity planning, retention outreach and community building and how WSU responded to the increase demand in support, lessened the impact on internal staff, developed quick strategies to impact student success and how the team is looking forward to "reintegration" post-COVID-19.
Dates
Be ready to chat to discuss the questions you have about migrating to SaaS. This is more than just a webinar! Feel free to interact and ask your questions.
Speakers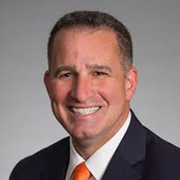 Michael Frasciello
Ph D., University College Dean
Syracuse University and UPCEA Board of Directors

Mike joined Syracuse University in 2000 to provide campus-wide leadership in support of Syracuse University undergraduate and graduate online and continuing education initiatives. In 2016, he was named interim dean of University College, and appointed dean in 2017.

Frasciello served for 10 years in the United States Air Force. He holds a Ph.D. in composition and rhetoric from Syracuse University, a master's degree from Westminster College, and a Bachelor of Science degree from the University of Maryland University College.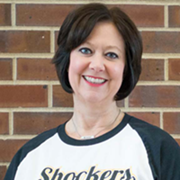 Kim Sandlin
Director, Student Success
Wichita State University

Kim Sandlin earned a BA in Sociology from Wichita State and an MA in College Student Personnel from Bowling Green State University. She has held a number of positions at Wichita State in Admissions, Orientation and Student Success over the last 22 years. She has been either directly or indirectly responsible for orientation programs for 18 years and has been heavily involved with the Strategic Enrollment Management plan including its development and implementation at WSU. She currently serves as the Director of Student Success which consists of four functional areas: First-Year Programs, Academic Success Programs, the Office for Student Money Management and Success Coaching.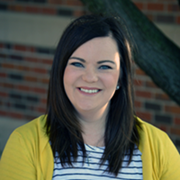 Lisa Hansen
Director, OneStop Student Services
Wichita State University

Lisa Hansen is the Director of OneStop Student Services at Wichita State University located in Wichita, KS. After receiving her Bachelor's Degree from Wichita State with an emphasis in Communication, she began her career in the Office of Undergraduate Admissions. She served in many roles there, including Office Supervisor over Processing and Assistant Director of Admissions. Lisa started in the OneStop office as a Specialist when the department opened in August 2014 and was promoted to Director in June 2015.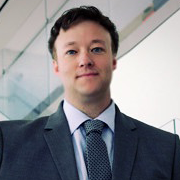 Jason Smith
Executive Director of Enrollment Services
Blackboard Student Services

Jason is the Executive Director of Blackboard Student Services where he partners with institutions to identify enrollment and retention strategies that align with institutional growth goals and augment existing staff and resources.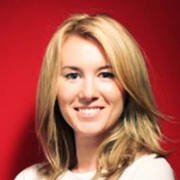 Jacqueline Hammond
Managing Director of
Marketing and Enrollment Services
Blackboard Student Services

Jacqueline Hammond is the Managing Director of Marketing and Enrollment Services, a growing division she established within Blackboard centered around helping institutions achieve sustainable growth. She brings in-depth insights into student preferences, innovative techniques for enrollment marketing and creating the conditions needed to enroll and retain students.
Why Should You Join?
Gain Insight
Evaluate trends in higher education as students and staff respond to the COVID crisis.
Capture Ideas
Examine the challenges, as well as gain ideas about how to address these obstacles in extraordinary times.
Practical Guidance
Identify key takeaways to prepare for and mitigate the impact this crisis will have on enrollment and retention.