Educators have adapted. Really quickly.
When classes had to move fully online, institutions and their team of educators, instructors, I.T staff and system administrators worked tirelessly to provide alternative learning methods for students. This ensured students can continue their studies albeit from their homes.
Now, as some students return to the classroom, educators and instructors are under pressure to provide a combination of face-to-face and online learning. The HyFlex Model takes hybrid learning to a new level of flexibility, allowing students to choose whether to attend classes online, go to the classroom physically, or do both.
Join us and take a look at how HyFlex teaching can be achieved while considering the three points below:
Level of technical knowledge required
Level of student engagement desired
Range of lesson types that can be delivered
Who is this webinar for?
This session is for international clients of Blackboard and designed for system administrators, eLearning managers, heads of teaching andlearning, educators, and course designers. Separate webinars for our Asia Pacific and Latin America and Caribbean clients will be scheduled at a later date.
Nullam condimentum dignissim enim. Aliquam porttitor vulputate sapien ac posuere. Sed tempor velit quam, sit amet sollicitudin lectus ultrices quis. Sed eget ante fermentum, scelerisque tortor eu, semper ex.
Dates 2 half width
Be ready to chat to discuss the questions you have about migrating to SaaS. This is more than just a webinar! Feel free to interact and ask your questions.
Webinar Recordings
Indonesia
15 April 2021
2pm – 3:30pm WIB
India
22 April 2021
2:30pm – 3:30pm IST
Philippines
26 May 2021
10am – 11am PHT
Presenter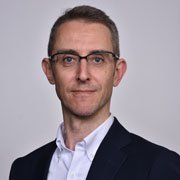 Nick Benwell
Senior Solutions Engineer
Blackboard

Nick is a Senior Solutions Engineer for Blackboard, based in Nagoya, Japan. He joined Blackboard in 2013 and has been supporting the usage and understanding of Blackboard tools with the teaching & learning community throughout Asia. Prior to joining Blackboard, Nick was an educator for 15 years in England and Japan. Nick also holds an MSc. in Instructional Design with a focus on online technologies and a WC3 certification in Digital Accessibility.